Unique long-term business development environment for research-based health sector start-ups
13 promising startups selected for Health Incubator Helsinki,

read more

!
Health Incubator Helsinki
Health Incubator Helsinki is a comprehensive incubator program for research-based early stage teams and start-ups operating in the health sector in Finland and abroad. The program, created and operated together with Health Capital Helsinki, provides long-term support including tailored mentoring and advisory services, broad networking opportunities and working facilities within the thriving Helsinki health ecosystem with the aim of supporting successful establishment of company and go-to-market strategy.
The incubator program will be customised based on the individual needs of each selected team to maximise their success.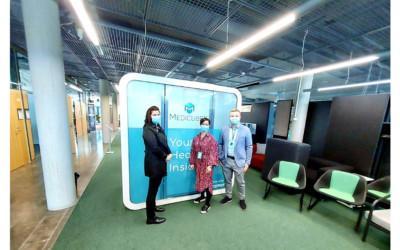 MedicubeX, one of the first batch Health Incubator Helsinki companies, has almost completed its...