Our alumni
The following companies have participated in our incubator program.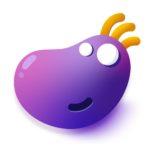 Healthzilla
Healthzilla is a wellness focused technology company, developing solutions for consumers and businesses. The core technology is the ability to gather and analyze stress and habit data at scale. The company is developing a SaaS dashboard solution for industries such as insurance, fitness, and workplace wellness.

DataSolu
DataSolu is a life sciences technology company helping pharma companies to speed up their preclinical drug development by revealing and predicting hidden heart diseases and failures with assistance of biomimicry and AI. The company's technologies benefit drug development, personalized drug screening approaches and toxicological validation to eliminate compounds with undesirable cardiac effects.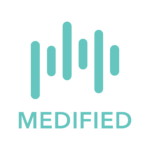 Medified
Medified is transforming mental health treatments with data-driven monitoring software. Software develops a dynamic and secure connection between patients and healthcare professionals to create a more extensive overview of the patient personal recovery process. The company's SaaS is designed to improve the intensity of mental health treatment and enable digital healthcare services.

Trialwell
Trialwell is a digital platform utilising AI that helps to raise awareness of clinical trials and studies that are non-pharmaceutical with a focus on health and wellbeing, whilst providing a cost effective recruitment service for researchers and sponsors. Our aim is to help as many people as possible know that these types of research projects are open for them to join, which could also be of value and benefit according to their personal health profile.