Health Incubator Helsinki is a home for 24 promising teams aiming to turn their health innovations into successful businesses. The first batch of startups was welcomed to the program in 2020, and the second one joined Health Incubator Helsinki in April 2021. Get to know the companies and their innovation below! 

No more trial-and-error research. AnalysisMode offers online Laboratory Environment Simulators, helping scientists to design experiments and predict failure. From cell-culture simulation to OMICS predictors, the scientists using AnalysisMode reduce their research time, being able to perform a 1-week experiment in just 1-hour, saving 700 hours per year and yielding 5x more discoveries. AnalysisMode tailors its simulators to each customer.

Cardiomtec is a Finnish 2020 founded corporation holding more than 20 years of experience of developing medical devices. Cardiomtec specializes in developing applications and portable devices for wellbeing technology. Cardiomtec products are affordable, small and reliable. With Cardiomtec devices one can measure and evaluate cardiac function of an individual at home environment, data is uploaded to a cloud server from where a medical doctor can review it with web-portal.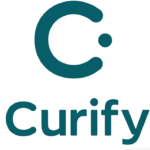 Curify is set to transform personalized drug manufacturing through its digital and automated TailoredCure technology. We offer a Medicine as a Service concept for pharmacies, hospital pharmacies and veterinarians which saves time, delivers better and sustainable future treatments to pets and humans.​

DataSolu
DataSolu is a life sciences technology company helping pharma companies to speed up their preclinical drug development by revealing and predicting hidden heart diseases and failures with assistance of biomimicry and AI. The company's technologies benefit drug development, personalized drug screening approaches and toxicological validation to eliminate compounds with undesirable cardiac effects.

Evexia encourages patient-oriented healthcare through building a new digital solution for cancer care. Alas, no solution exists in helping doctors determine objectively the physical condition of the patient. Evexia's mobile application, data analysis and clinical dashboard allows doctors to make better and more objective care decisions for patients and thus make cancer care better for all involved.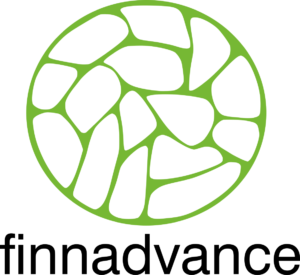 Finnadvance is bridging the gap between in-vitro and in-vivo research with its microfluidic organ-on-chips for pharmaceutical drug research and development. With industry leading high throughput microphysiological culture platforms, complex in vivo biomechanical cues are mimicked on the in vitro cultures.


Flux Polymers produces a hydrophilic polymer that can be spray or dip coated onto plastic surfaces and permanently linked by UV-irradiation. The patented coating prevents the attachment and growth of bacteria. The antibacterial effect of the coating is based on a purely physical effect, so that no toxic substances are released that could cause resistance in bacteria. The process is fast, cost efficient and not detrimental to the used material.

Henkaus provides contactless vitals monitoring solutions to both the B2B and B2C market segments using radar technology and cloud based AI. The solution acts as a pre-screening tool so that the user only visits the care facility when advised.

Drug developers aspire to create drugs that home into their target cells without causing toxicity and adverse effects. Polymers are critical enablers of advanced drug delivery systems, but the current polymers have suboptimal characteristics and technical challenges. Jasmine PRO has designed a novel enhanced drug delivery system based on jasmine lactone polymer. The platform will enable drug companies to design and develop safer medicines for various indications such as oncology and immunology.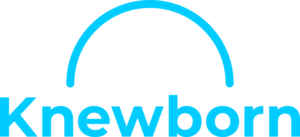 Knewborn.AI brings predictability and improved results to infertility treatments through the power of machine learning.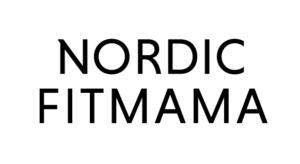 Nordic Fit Mama is a Finnish company that offers online wellness training for mothers. An award winning, 6-week Post Natal Program helps women to recover post-baby body in a safe way with the support of trained professionals. Nordic Fit Mama also offers a program for pregnant women and another one for more intensive training. All exercises are medically approved and recommended by gynecologists, midwives and physiotherapists. In September 2020 Nordic Fit Mama launched its first program for women in menopause.

Phonolyser is dedicated to lightening the burden of people dealing with Congenital Heart Disease (CHD). The company provides a smart heart sound analyzer device combining AI, doppler, and sound effects to accurately diagnose CHD. The diagnosis takes only two minutes, saving lives around the world and making an impact on the health of so many.

Trialwell is a digital platform utilising AI that helps to raise awareness of clinical trials and studies that are non-pharmaceutical with a focus on health and wellbeing, whilst providing a cost effective recruitment service for researchers and sponsors. Our aim is to help as many people as possible know that these types of research projects are open for them to join, which could also be of value and benefit according to their personal health profile.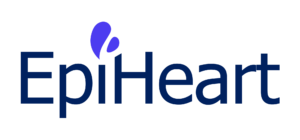 EpiHeart is a young medical device company focused on enabling Cardiac Micrograft Therapy™, an adjuvant therapy administered during cardiac interventions such as coronary artery bypass grafting surgery. Cardiac Micrograft Therapy™ is a novel therapy for treating ischemic injury and consequent ischemic scars and heart failures. The company is focused on the development and commercialization of medical device packages to enable the therapy and it aims to drive the therapy into mainstream clinical use. The first-in-man clinical trial has already been completed in academic setting. The company is a spin-out from the University of Helsinki and the HUS Helsinki University Hospital.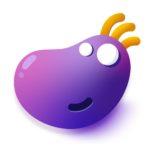 Healthzilla is a wellness focused technology company, developing solutions for consumers and businesses. The core technology is the ability to gather and analyze stress and habit data at scale. The company is developing a SaaS dashboard solution for industries such as insurance, fitness, and workplace wellness.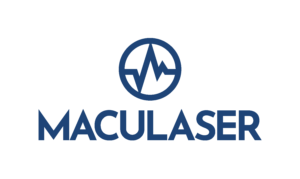 Maculaser develops novel medical technology for treatment of common retinal diseases, including diabetic macular edema and dry age-related macular degeneration. The core of the company's innovation is the precise temperature control of the macula during non-damaging laser treatments; a potential game changer in the practice how retinal diseases, with over 200B EUR direct health care costs, are being treated in the future.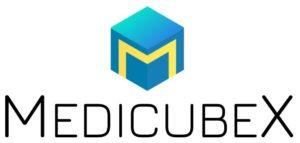 MedicubeX is developing a self-check station with several disruptive health measurements and remote appointment technology. The measurement station allows for the individual the measurement of their own vital signs and novel noninvasive cardiovascular risk factors. End users are not only patients, but also healthy individuals looking for their personal health status and early signs of potential diseases. The station's soundproofing maintains privacy while cutting-edge sterilization technology keeps the station clear of microbes and viruses.
Read an article about MedicubeX.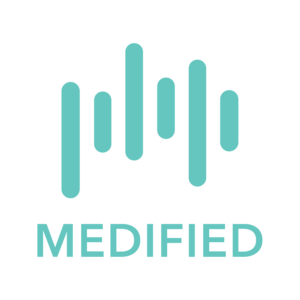 Medified is transforming mental health treatments with data-driven monitoring software. Software develops a dynamic and secure connection between patients and healthcare professionals to create a more extensive overview of the patient personal recovery process. The company's SaaS is designed to improve the intensity of mental health treatment and enable digital healthcare services.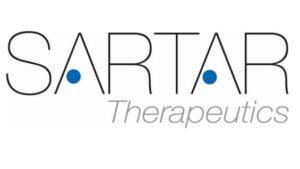 Sartar Therapeutics revolutionizes sarcoma therapy. There is an urgent clinical need to find efficacious sarcoma therapies. Sartar Therapeutics is a preclinical stage biotech company that will meet the need by developing precision medicine products to treat rare cancers. The first product candidate SAR001 is based on Sartar's repurposed, proprietary reformulated anagrelide. SAR001 is a controlled-release anagrelide product that targets PDE3A protein that is highly expressed in sarcomas such as gastrointestinal stromal tumor, liposarcoma and other soft tissue sarcomas.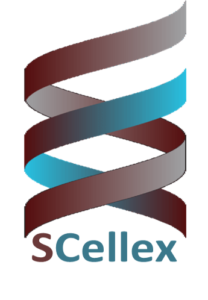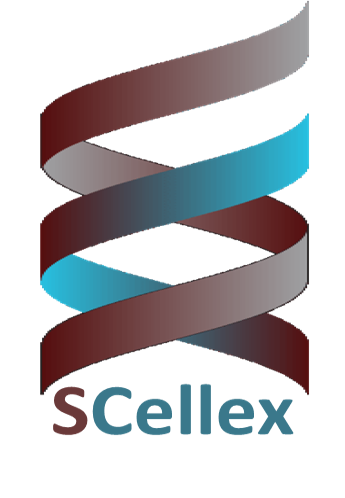 SCellex develops a novel spatial gene sequencing technology that links microscope image to the sequence data. This enables expression profiling of all genes of cells at their original location in tissues in single cell resolution. This has impact on biomedical research and also future diagnostic use, as it helps to discover the locations, roles and interactions of different cell types both in healthy tissues and diseases, and to explore their key marker genes as potential drug targets.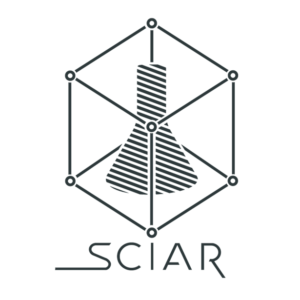 SciAR is changing the life science industry by bringing next-generation digital tools to every scientist in every laboratory. The main product is a Holistic Laboratory Management Software composed of two parts. First is Augmented Reality Workflow called Sciar Co-Pilot that helps to show the instructions in an easy way and automated checks using the AR-headset camera prevent costly errors. The second part is Sciar Vault, a secure cloud platform that can be used to manage workflows, design and modify protocols and access documentation. The combination of these services makes laboratory processes faster, prevents errors in these processes and makes the Good Manufacturing Practices (GMP) compliance easier than ever before.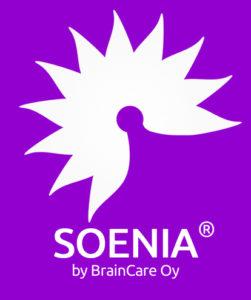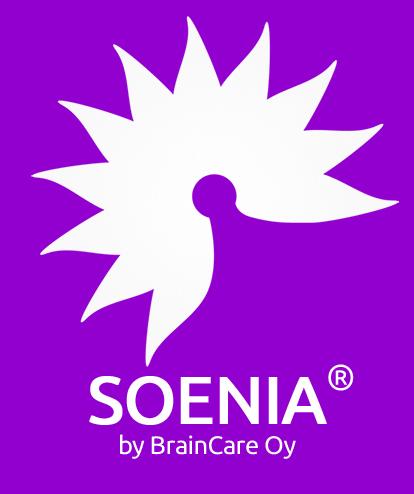 SOENIAⓇ by BrainCare is a Tampere University of Technology spin-off company founded in 2013. The mission is to offer remote long-term monitoring solutions to improve the quality of life of neurological patients with a special focus on epilepsy. The company offers a novel mobile application and supporting solutions for digital symptom tracking to better monitor and understand the conditions of each patient. Both the app and the implant send their data directly to the patient's doctor via secure cloud platform, SOENIA® Cloud. Patient-generated data from the SOENIA® Medical Diary app is shown alongside the EEG activity, which helps doctors plan and provide better treatments. CE-marked SOENIA® Medical Diary application and SOENIA® Cloud were piloted and evaluated in clinical trials at the Tampere University Hospital.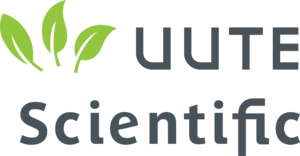 Uute Scientific drives for "Life without immune-mediated diseases", such as diabetes 1, allergies and asthma. These immune-mediated diseases are caused by our modern and urban lifestyle. Our move away from nature with its microbial diversity has made our immune system weaker. Uute has patent pending substance, which brings that natural microbial diversity back to people and help them in the development of a strong immune system. Uute will be available to people through consumer product companies.

VEIL.AI is a spin-out from FIMM (Institute for Molecular Medicine Finland). The company wants to enable discoveries for better health; it enables utilization of sensitive health data for new discoveries and better decision making in healthcare. VEIL.AI specializes in health data anonymization services and synthetic data. The unique technology helps healthcare actors to utilize sensitive data in ways that were not possible before – combine, analyze and share sensitive data more securely, efficiently and with richer quality.