Our alumni
The following companies have participated in our incubator program.

DataSolu
DataSolu is a life sciences technology company helping pharma companies to speed up their preclinical drug development by revealing and predicting hidden heart diseases and failures with assistance of biomimicry and AI. The company's technologies benefit drug development, personalized drug screening approaches and toxicological validation to eliminate compounds with undesirable cardiac effects.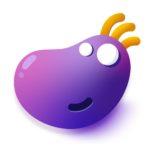 Healthzilla
Healthzilla is a wellness focused technology company, developing solutions for consumers and businesses. The core technology is the ability to gather and analyze stress and habit data at scale. The company is developing a SaaS dashboard solution for industries such as insurance, fitness, and workplace wellness.

Jasmine PRO
Drug developers aspire to create drugs that home into their target cells without causing toxicity and adverse effects. Polymers are critical enablers of advanced drug delivery systems, but the current polymers have suboptimal characteristics and technical challenges. Jasmine PRO has designed a novel enhanced drug delivery system based on jasmine lactone polymer. The platform will enable drug companies to design and develop safer medicines for various indications such as oncology and immunology.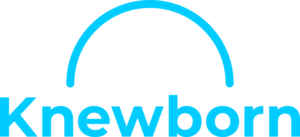 Knewborn.AI
Knewborn.AI brings predictability and improved results to infertility treatments through the power of machine learning.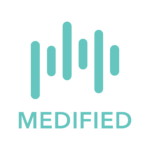 Medified
Medified is transforming mental health treatments with data-driven monitoring software. Software develops a dynamic and secure connection between patients and healthcare professionals to create a more extensive overview of the patient personal recovery process. The company's SaaS is designed to improve the intensity of mental health treatment and enable digital healthcare services. Mindler acquired Medified.

Phonolyser
Phonolyser is dedicated to lightening the burden of people dealing with Congenital Heart Disease (CHD). The company provides a smart heart sound analyzer device combining AI, doppler, and sound effects to accurately diagnose CHD. The diagnosis takes only two minutes, saving lives around the world and making an impact on the health of so many.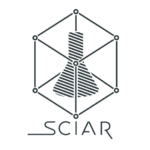 SciAR
SciAR is changing the life science industry by bringing next-generation digital tools to every scientist in every laboratory. The main product is a Holistic Laboratory Management Software composed of two parts. First is Augmented Reality Workflow called Sciar Co-Pilot that helps to show the instructions in an easy way and automated checks using the AR-headset camera prevent costly errors. The second part is Sciar Vault, a secure cloud platform that can be used to manage workflows, design and modify protocols and access documentation. The combination of these services makes laboratory processes faster, prevents errors in these processes and makes the Good Manufacturing Practices (GMP) compliance easier than ever before.

Trialwell
Trialwell is a digital platform utilising AI that helps to raise awareness of clinical trials and studies that are non-pharmaceutical with a focus on health and wellbeing, whilst providing a cost effective recruitment service for researchers and sponsors. Our aim is to help as many people as possible know that these types of research projects are open for them to join, which could also be of value and benefit according to their personal health profile.

VEIL.AI
VEIL.AI is a spin-out from FIMM (Institute for Molecular Medicine Finland). The company wants to enable discoveries for better health; it enables utilization of sensitive health data for new discoveries and better decision making in healthcare. VEIL.AI specializes in health data anonymization services and synthetic data. The unique technology helps healthcare actors to utilize sensitive data in ways that were not possible before – combine, analyze and share sensitive data more securely, efficiently and with richer quality.