Driven by data: Medified introduces a new solution for mental health treatment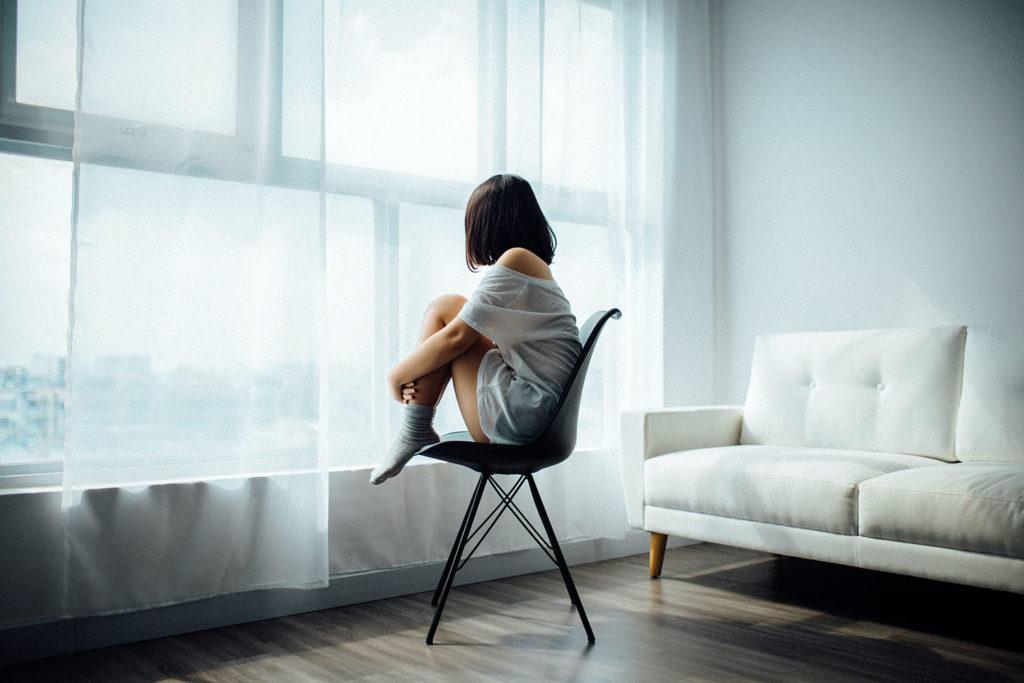 The field of mental health is plagued by ineffective and non-personalized treatments. Presently, clinicians can't effectively monitor patient recovery process and aren't therefore able to base the personal treatment decisions on dynamic treatment data, says Co-Founder Valtteri Korkiakoski from startup Medified.  
"Clinicians have limited resources and tools to deal with a patient's mental health issues. In most places current data gathering methods are outdated, inefficient, and prone to human errors leading to patients not receiving personalized care," Valtteri Korkiakoski says.
Furthermore, continuity and intensity of the care are too often low and fragmented. According to Korkiakoski, the increasing number of mental health patients is unfortunately a global trend and requires new innovations and initiatives.
"Unfortunately, COVID-19 is probably going to escalate the mental health issues globally – our task at Medified is to tackle that problem on a grassroots level."
The company has launched a data-driven mental health treatment solution which features dynamic monitoring software. Because of the team's background (both medical field and tech), the software provides validated clinical insights and proven support for professionals, so it is intuitive to use in an everyday clinical context. The software is documented according to MDR requirements and it has CE certification unlike most of the "health" apps available, explains Korkiakoski.
"Additionally, Medified focuses on creating value for both professionals and patients instead of only focusing on the patient app. With the help of our solution, professionals can make better treatment decisions and therefore help patients."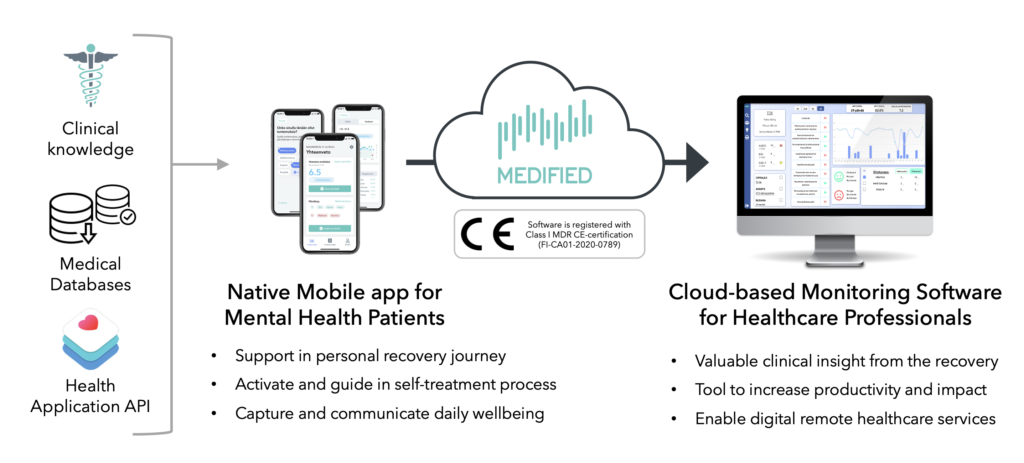 Push the industry
According to Korkiakoski, the core interest of the startup is treating patients and developing the health industry. "Being an entrepreneur allows us to help people, but it's a bit more modern and scalable way than regular physician appointments."
In the past, the Medified team members have come across various problems relating to treating mental health. Dealing with mental health is difficult – for both patients and professionals – due to the lack of effective tools. The Medified crew, however, believes it can make a real difference here.
Korkiakoski points out that the healthcare sector, with all its regulations, is not the easiest business area to navigate, but the company has been able to maintain "a clear path".
"Company and team maturity have evolved massively over the course of the last 12 months," he says, adding that the team is currently taking the first steps in a more business-minded direction.
"We have done pilots last spring to gain initial signals of proof-of-concept. In order to make an impact, we need to focus also on maintaining the sustainable business model that enables our growth," he says, pointing out that current customer projects and great feedback from the users keep the "good drive" among the team.
"Personally, it has been extremely heartwarming to receive positive feedback that highlights the impact of the software on users' everyday life."
Getting to the next level
Medified is participating in Health Incubator Helsinki that started operations in the summer of 2020. Korkiakoski calls the start of the program "very promising", acknowledging that the startup has need for both hands-on, operations-focused sparring and more strategic sparring.
"We hope that we are able to maintain the good direction and pace so Medified can grow out of the program in the upcoming years. First, we need hands-on help from the Health Incubator Helsinki experts."
The Medified team is mostly formed by university students. Korkiakoski calls being a student and entrepreneur in Finland "an excellent experience" so far.
"Finland is a good place to take the first steps in an entrepreneurial career, but for Medified, the market and mindset must be global," Korkiakoski says.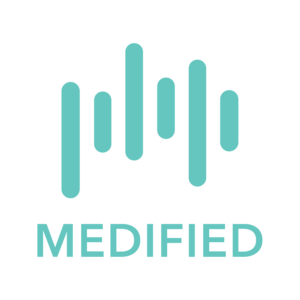 Startup Fast Facts:
Name: Medified (Medified Solutions Oy)
Product: Data-driven mental health treatments with dynamic monitoring software
Founded: March 2019
Team size: 6
Target customer/market: Public and private healthcare providers and their mental health patients (Full Saas), Patient Organizations (Mobile SaaS)
Text: Sami J. Anteroinen
Graphics: Medified
Cover photo: Unsplash