Health Incubator Helsinki startup Henkaus announced merger with Vesratio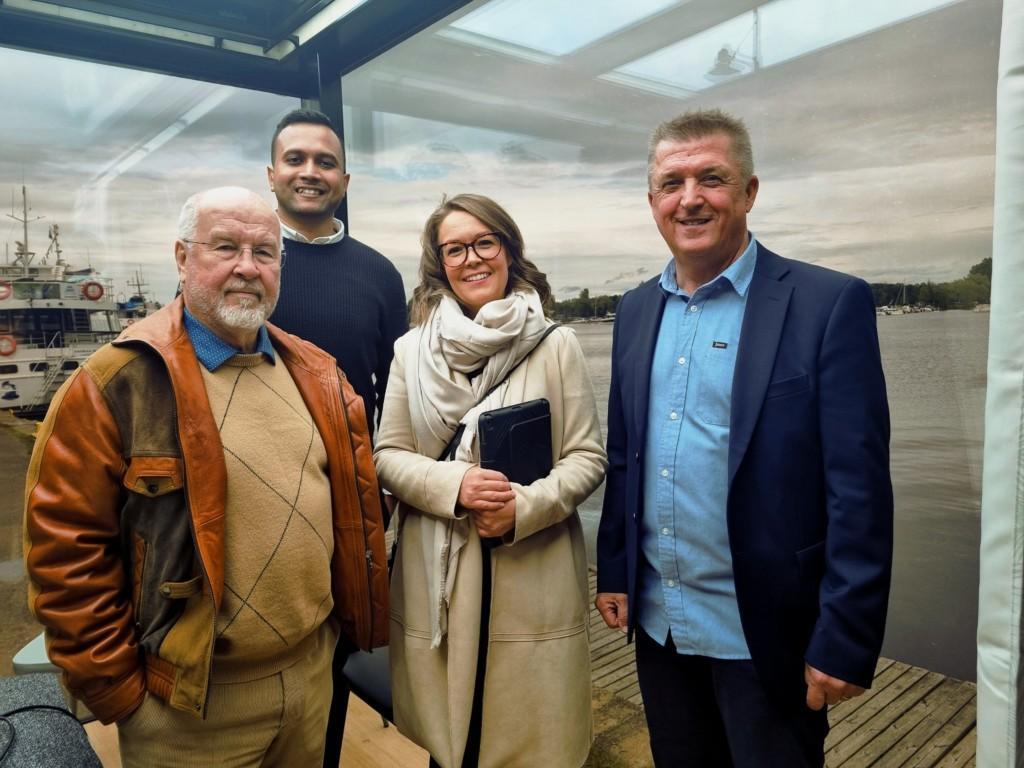 New Finnish digital health company Hoivita aims to ease nurse shortage in elderly care
Two Finnish, Lappeenranta-based startups Henkaus and Vesratio, have announced their merger, creating a new digital health company Hoivita that aims to improve the quality of elderly care.
The new company Hoivita strives for improving care and easing the nursing shortage in elderly care, home care and hospitals. The company provides a solution that monitors patients' vitals and environment (room temperature, humidity, carbon dioxide level, light and motion) discreetly – totally contactless and wireless.
The accurate, objective measurement data can be viewed via the Hoivita One View platform, or sent directly to nurses' phones as alerts.
"By joining forces, we can improve the service for our customers and the quality of care they give to their patients. We believe that this technology can help with the nursing shortage that is a challenge not only in Finland but all over the world," says Abhishek Jayaprakash, CEO at Hoivita.
"Our customers appreciate that our solution is stress-free: the wireless devices are very discreet and minimally invasive, installation is quick – in many cases, it takes just an hour –, technology is proven and it's very simple to use. In addition, the solution is cost-effective."
Stronger together in the elderly care sector
Henkaus, developing radar-based vital signs tracking, was founded in 2019 by a group of innovation technology management students at Lappeenranta University of Technology (LUT). In 2021, the startup obtained CE marking for its solution and joined the Health Incubator Helsinki program.
Vesratio, a Lappeenranta-startup providing easy-to-understand real-time information about living environments, was established in 2018. Both companies have focused on the elderly sector, offering their solutions to elderly care homes, home care service providers and hospitals.
"Since early 2022, we have been providing joint solutions to our customers. Then, it was a natural next step to improve our product offering by merging the operations into one joint solution," says Jayaprakash, previously CEO at Henkaus.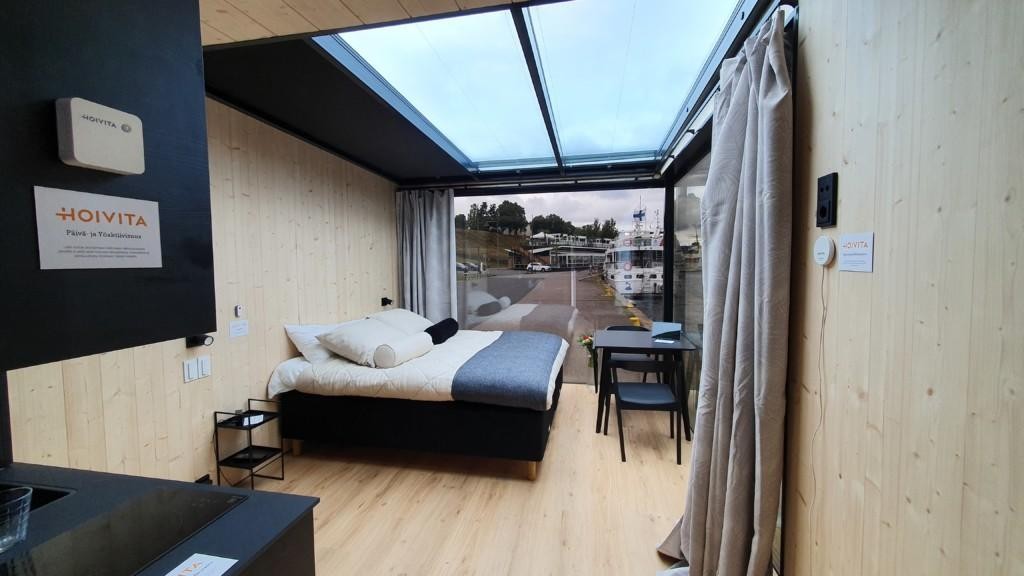 Hoivita's sensor installed in the demohouse.
Launch event with real-life pilot of Hoivita's service
The new company, Hoivita, is based in Lappeenranta, Finland, with currently nine employees. The new company was presented at a launch event in the port of Lappeenranta on Tuesday, 6 September. Hoivita's CEO Abhishek Jayaprakash, Lappeenranta city councilor Hilla Kauhanen, Hyvinvointi Saraste Oy's CEO Virve Kivistö and Digita Oy's IoT services Vice President Ari Kuukka spoke at the event.
In connection with the opening event, Finnish Olokoto house had been brought to the port and comprehensively furnished with remote monitoring sensors by Hoivita. The theme of the event was to present remote monitoring solutions for health and elderly care in a real living environment. On the night between Tuesday and Wednesday, the well-known TV director, producer and former entertainment and program manager of MTV3 and TV face Päiviö Pyysalo stayed in the demo house, and his living in the house was monitored with the help of Hoivita's remote monitoring service.
The opening event can be viewed as a recording here.
Incubator brings connections and support
Hoivita continues in the Health Incubator Helsinki program.
"For us, coming from a smaller city, the main benefit of the incubator program has been the networking opportunities – it helps to have more connections. Also, the incubator advisors have been very supportive and helped us get in touch with the right people," says Abhishek Jayaprakash.
"With our new offering, we now have a stronger case to revisit certain customers via Health Incubator Helsinki advisers."

Cover photo: From left to right: TV director and former program manager Päiviö Pyysalo, CEO of Hoivita Oy Abhishek Jayaprakash, Lappeenranta city councilor Hilla Kauhanen and Partner of Hoivita Oy Timo Tuononen.
Photos: Hoivita Oy