Health Incubator Helsinki startups secured €10.3M in funding during the first half of 2023
We're proud to share the recent funding news of three Health Incubator Helsinki companies: Lapsi Health, CurifyLabs and MedicubeX.
Finnish startups have been achieving remarkable success in fundraising year after year, and 2022 was no exception. According to the report published by The Finnish Venture Capital Association (FVCA), Finnish startups raised a record-breaking 1.8 billion euros in capital last year.
Despite the potential impact of economic uncertainty on the startup ecosystem, including challenges in securing funding and a decrease in the number of new startups, the first half of 2023 has proven to be successful for Health Incubator Helsinki companies. By the end of June, our startups have already secured 10.3 million euros in financing.
"It is encouraging to follow the progress of the startups in our program, continuing to attract substantial funding and grants to develop their concepts. This is a proof that the companies work on business innovations that will have an impact on the therapeutic areas they work on," says Christian Lardot, Health Incubator Helsinki Lead.

$3.7M funding sets the stage for Lapsi Health's entry into the US market
Dutch startup Lapsi Health kicked off 2023 with an exciting announcement. After securing €700k in pre-seed funding and winning the Eurostars development grant worth €1M in 2022, the company announced a seed round of 3.7 million dollars.
Lapsi Health is working on the development of sound-based medical technology and software tools to empower clinicians at the point of care and to enhance remote consultations. The new funding will fuel the company's technological development, help in acquiring FDA certification, and pave the way for entry into the US market.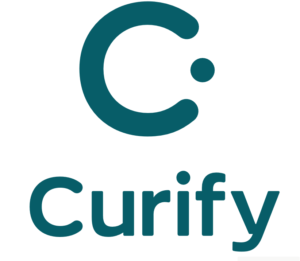 EIC grant boosts CurifyLabs' progress in advancing 3D printing of personalized medicines
The European Innovation Council (EIC) Accelerator Programme recently awarded funding to several deeptech companies, combining grants and equity. Among the 32 companies selected from a pool of 476 applications, CurifyLabs, a startup from Health Incubator Helsinki, was one of the companies receiving funding from EIC.
CurifyLabs, a Finnish healthtech company, specializes in developing 3D printing solutions for personalized medicine. Their unique MiniLab technology has already undergone successful pilots in multiple European markets, including Finland, Spain, Switzerland, Germany, and the Netherlands. With a grant of 2.5 million euros, the company aims to standardize the process of developing 3D printing compatible pharmaceutical formulations and quality control solutions, allowing the MiniLab technology to be highly scalable across different therapeutic areas.
​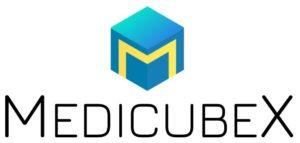 MedicubeX completed a public fundraising round of €1.4M
Finnish healthtech company MedicubeX, on a mission to help solve the nursing crisis and make preventive healthcare universally accessible, has completed a public fundraising round of 1 400 000€ led by the Finnish investment service company Springvest.
MedicubeX has developed the world's first fully autonomous health self-measurement solution, the Medicube X® eHealth Station™, to help clinics and hospitals further improve the quality and efficiency of care. The eHealth Stations provide patients with easy, affordable health checkups and automated, non-invasive monitoring of vital signs and CVD risk factors. The solution is currently being piloted in Helsinki at the Vuosaari Health and Well-being Centre.
In addition to Lapsi Health, CurifyLabs, and MedicubeX, also other Health Incubator Helsinki startups have secured funding in 2023. We will announce more news later!
​