Health Incubator Helsinki welcomes 10 promising health startups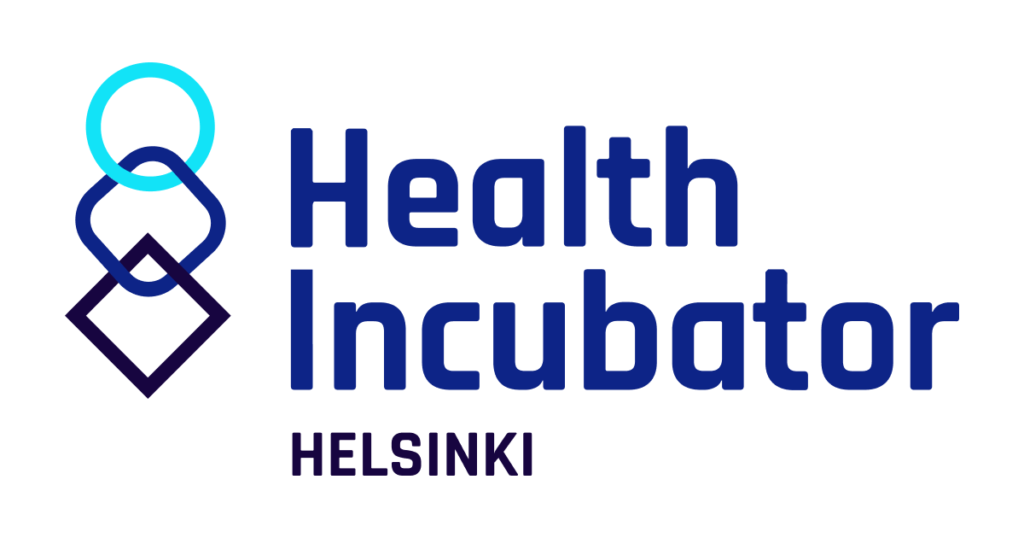 10 health and life sciences startups with high growth potential have been selected into the fourth program of Health Incubator Helsinki. In total, the incubator received 29 high-quality applications from Finland and around the world.
Health Incubator Helsinki is a long-term incubator program driving the transformation of health innovation, research findings and expertise into international business and attracting new talent and companies to Helsinki. The concept is unique in the Nordics in its focus and duration: the incubator focuses solely on health-related startups, and the program lasts up to three years.
For the fourth incubator program that kickstarted in April 2023, Health Incubator Helsinki received 29 high-quality applications representing a wide range of health-related businesses. The majority of the applications came from Finland. In addition, the incubator attracted interest from teams based in other countries, including Denmark, Germany and Pakistan.
After the interviews, the following companies and teams were selected: AarogyaAI, Ai2Ai Oy, Auxcuro Inc, Cardiolyse, ClickPET, CorFlux, HATO Medical Technologies, MEDIVERSE, R2therapies Oy and SIR Analytics.
"During the selection process, we emphasised high growth potential, team dedication and high business scalability to international markets," says Christian Lardot, Health Incubator Helsinki Lead.
Up to 3 years of customised mentoring and advice
The incubator program, initiated by Business Helsinki and the University of Helsinki, provides long-term support, including customised mentoring and advice and broad network opportunities. The teams are also offered office and co-working facilities at Terkko Health Hub, in close proximity to HUS Helsinki University Hospital. The incubator services are free for the participants, apart from a small fee for the office space.
The new startups selected into the program will start their journey with a two-month onboarding, emphasising product and service concept development and to secure funding. After the initial period, the support will be focused on advising each team individually.
"According to our customer surveys, valuable aspects for the teams are to get support in securing financing, peer-to-peer support, and utilising Health Incubator Helsinki's network in getting contacts with investors and industry experts", Lardot points out.
Addressing emerging trends
With the latest batch of startups, Health Incubator Helsinki companies now develop a more diverse range of technologies and new concepts that serve various needs of both the research community as well as end-users and caregivers. Trends such as AI, Telemedicine, Biodata and Personalized medicine are emerging and strengthening their presence in the health space. Some of the new startups strongly align with these emerging trends.
"We look forward to working with the startups and teams to support them in their growth plans and provide them with the needed support," says Lardot.
"We would also like to encourage startups and researchers to be in contact with us as we are continuously looking for new growth companies," Lardot adds. "We will open the next call in March 2024."
Meet the 2023 batch of Health Incubator Helsinki startups
AarogyaAI leverages the power of genomics and artificial intelligence to diagnose antimicrobial resistance in infectious pathogens, infecting patients at the point of care.
PALL0 by Ai2Ai is a sensor-packed interactive ball with AI and unlimited apps. The product boosts physical and social activities for wellness seekers and reduces screen time.
Auxcuro provides technical solutions for healthcare clinicians by integrating care delivery information in real-time. The company's technical platform is an intuitive, customizable, predictive smart data integration repository that supports Frontline Healthcare Workers.
Cardiolyse provides a chronic and post-discharge cardiovascular disease patient monitoring platform with medical-grade AI heart health analytics (CE class 2a, 19 arrhythmias) that enables remote vital sign monitoring and personalized patient reports for early diagnostics and better care.
ClickPET
ClickPET offers technical solutions for simplifying the production of cancer type specific biomolecule-based radiopharmaceuticals for positron emission tomography (PET) for aiding patient selection, cancer staging and disease follow-up by diagnostic imaging. The company's technology allows the speeding-up of new radiotracer development to novel targets facilitating the discovery of new diagnostic methods for personalized medicine.
CorFlux aims to be the world's leading analysing software for estimating the risk of aortic aneurysm rupture. The current clinical method does not take into account other influencing elements than the aortic diameter in the risk evaluation. However, a high number of aortic ruptures appear before the diameter reaches the limit for surgery. CorFlux decision-making support allows physicians to identify high risk aneurysm patients more easily, leading to life savings.
HATO Medical Technologies empowers healthcare professionals to make prompt decisions, accurate triage, correct referrals, and save lives and valuable resources by getting it right the first time. The company utilises AI to enhance the accuracy and efficiency of electrocardiogram (ECG) interpretation. By providing innovative solutions, HATO aims to support healthcare professionals, especially those without specialised cardiology expertise, in diagnosing and treating cardiovascular diseases more effectively.
Mediverse functions as a crucial component of the conventional healthcare system, operating as a telemedicine platform that incorporates advanced technology and intelligent biosensors. As a result, patients can receive remote medical consultations, diagnoses, and treatments in a timely manner, irrespective of their location.
R2therapies Oy
R2therapies Oy has discovered a novel and scientifically surprising blood-based biomarker to identify people at risk of developing dementia. The company aims to develop an in-vitro diagnostic method compatible with primary healthcare for dementia-risk screening.
SIR Analytics brings 21st-century technology to help blind people around the globe. Using the company's smart cane, blind and visually impaired people can independently move around without unnecessary risks of injuries or getting lost.

Contact information
Christian Lardot, Health Incubator Helsinki Lead
Tel. +358 40 195 2639
christian.lardot@hel.fi

About Health Incubator Helsinki
Health Incubator Helsinki is a comprehensive incubator program in Finland for research-based, early-stage teams and startups operating in the health sector. The incubator, initiated by Business Helsinki and the University of Helsinki, and provided in partnership with Health Capital Helsinki, started operations in 2020. It is part of a consortium that supports startups and research-based teams from universities and SPRAK Finland to develop their health and life sciences innovations and business concepts towards becoming growth companies.  Currently, 34 health startups are participating in the incubator programs.
​