Health Incubator Helsinki welcomes 9 promising health startups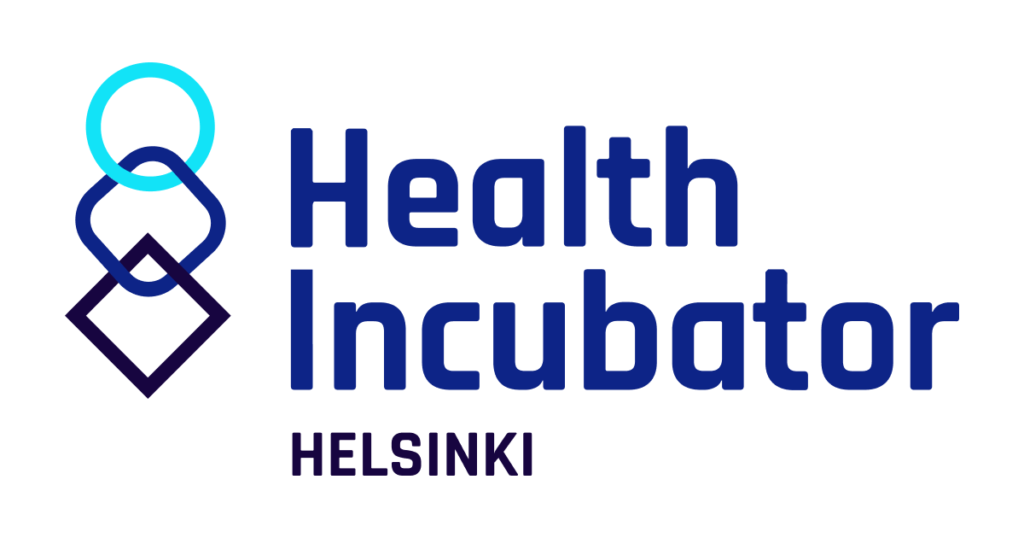 Nine health and life sciences startups with great growth potential have joined the ranks of Health Incubator Helsinki, Finland's unique health incubator program.
Health Incubator Helsinki is a long-term incubator program driving transformation of health innovation, research findings and expertise into international business, and attracting new talent and companies to Helsinki. The concept is unique in the Nordics in its focus and duration: the incubator focuses solely on health, and the program is up to three years long.
For it's third incubator program that kickstarted in April 2022, Health Incubator Helsinki received in total 19 high-quality applications representing a wide range of health-related businesses. The majority of the applications came from Finland.
After interviews, nine startup companies were selected for the program: Corle Oy, Fepod Oy, Karsa Oy, Lapsi Health B.V, Moncyte, NADMED Oy, Olo (Nature Solutions Oy), Probiont Oy and Sonai Health Oy.
"During the selection process, we emphasised high growth potential, team dedication and high business scalability to international markets," says Christian Lardot, Health Incubator Helsinki Leader.
"We look forward to working with the teams to support them with their growth plans," says Lardot.
Up to 3 years of individually tailored coaching
The nine selected startups start their journey at Health Incubator Helsinki with a two-month onboarding program. The purpose is to provide all teams with the elementary information and sufficient knowledge so that they have a good starting point to start scaling up their businesses. Trainings during the first months cover topics such as how to get funding, team building, sales, creating the pitch deck, building the business and financial plan, investment strategy, regulatory issues, and intellectual property.
Health Incubator Helsinki provides an individual approach, offering up to three years of coaching and mentoring tailored for the needs of each startup. According to the startups already in the program, most valuable aspects are getting support in securing financing, peer support, contacts with investors and access to Helsinki Metropolitan health ecosystem.
The companies are provided with modern office and co-working facilities at Terkko Health Hub in Meilahti campus area, Helsinki, in close proximity of HUS Helsinki University Hospital. Apart from a minor fee for the office space the incubator services are free for the participants, and no equity is taken.
Health startups, be in touch!
"We would like to encourage interested startups and researchers to be in touch with us as we are continuously looking for new growth companies," says Christian Lardot.
Health Incubator Helsinki started operations with the first batch of startups in 2020. It is a part of the continuum that supports startups and research-based teams from universities and SPARK Finland to develop their health and life sciences innovations and business concepts towards becoming growth companies. The incubator is a joint effort by the City of Helsinki and University of Helsinki, and it is provided in partnership with Health Capital Helsinki.
Meet the 2022 batch of Health Incubator Helsinki startups
Corle Oy
Corle is developing a small wireless medical device for the diagnostic and monitoring purposes of sleep apnea. The patented solution is a non-invasive optical sensor for continuous medical grade health data collection from the earlobe, sending the data via Bluetooth to a mobile phone application for analysis and sharing.
Fepod Oy
Fepod's technology enables healthcare professionals to measure the real blood concentration of paracetamol, opioids and other pain medicine directly from a drop of blood at the point-of-care. The sampling process is fast & simple and the results are available in seconds. The required equipment consists of a mobile phone, an affordable & small potentiostat and mass-producible & disposable sensors.
Karsa Oy
The Karsa chemical analysis platform eliminates laborious workflows for the analysis of small molecules. The company wants to bring this approach to the IVD market with analysis of bodily fluids.
Lapsi Health B.V
Lapsi Health is developing the new generation of digital biomarkers based on auscultatory sound. The data used as a biomarker has to be quantifiable and objective and the company's novel technology greatly enhances its usage in medicine, relating it to the health-disease process for prognostic, diagnostic and therapeutic purposes.
Moncyte
Efficient lowering of blood cholesterol is pivotal in reducing the risk for heart attack and stroke, the most frequent causes of death globally. Different cholesterol-lowering drugs are available, but it is difficult to find an optimal treatment strategy for each person, resulting in suboptimal treatment and an increased risk for heart attack and stroke for many patients. The Moncyte analysis tool sheds light on why individuals respond differently to cholesterol-lowering medication. This will enable novel personalized treatment strategies, helping more patients to achieve their blood cholesterol target levels and reducing cardiovascular morbidity and mortality.
The biology and key role of NAD molecules in human metabolism has been well known for decades, but measuring them has been devilishly difficult. NADMED has now brought to market an accurate, fast, scalable, and well protected method to do just that. The assay enables research in large human cohorts, leading to a rapidly increasing number of clinical applications. NADMED already services clinical practitioners, researchers and drug development companies.
Olo empowers mindful exploration of self, community, and nature through personalized digital experiential learning that incorporates immersive listening and embodiment practice with real-time biofeedback and community support in a mobile app experience. Built on the foundation of neuroscience research and AI-powered technology, Olo's app uniquely responds to the prolific mental health and stress management needs of each individual user.
Probiont Oy
Probiont Oy is developing a personalized solution for cancer therapy efficacy assessment. The organ-on-a-chip platform is purposed to enable rapid screening of cancer immunotherapeutics, for early identification of effective treatment strategies for individual patients.
Sonai Health Oy develops a new solution for heart diagnosis, utilising patented sensor solution, cloud service and machine learning.
Contact information
Christian Lardot, Health Incubator Helsinki Leader
Tel. +358 40 195 2639
christian.lardot@hel.fi
About Health Incubator Helsinki
Health Incubator Helsinki is a comprehensive incubator program in Finland for research-based, early-stage teams and startups operating in the health sector. The incubator, initiated by the City of Helsinki and the University of Helsinki, and operating in close co-operation with Health Capital Helsinki, started operations in 2020. There are now 32 health startups participating in the incubator programs.
About Health Capital Helsinki
Health Capital Helsinki is building the greatest health capital by developing the Helsinki Metropolitan health ecosystem, boosting the growth of innovation-driven startups and helping international investors and corporations find their opportunities and partners in Finland. healthcapitalhelsinki.fi