Jasmine Pro boosts drug delivery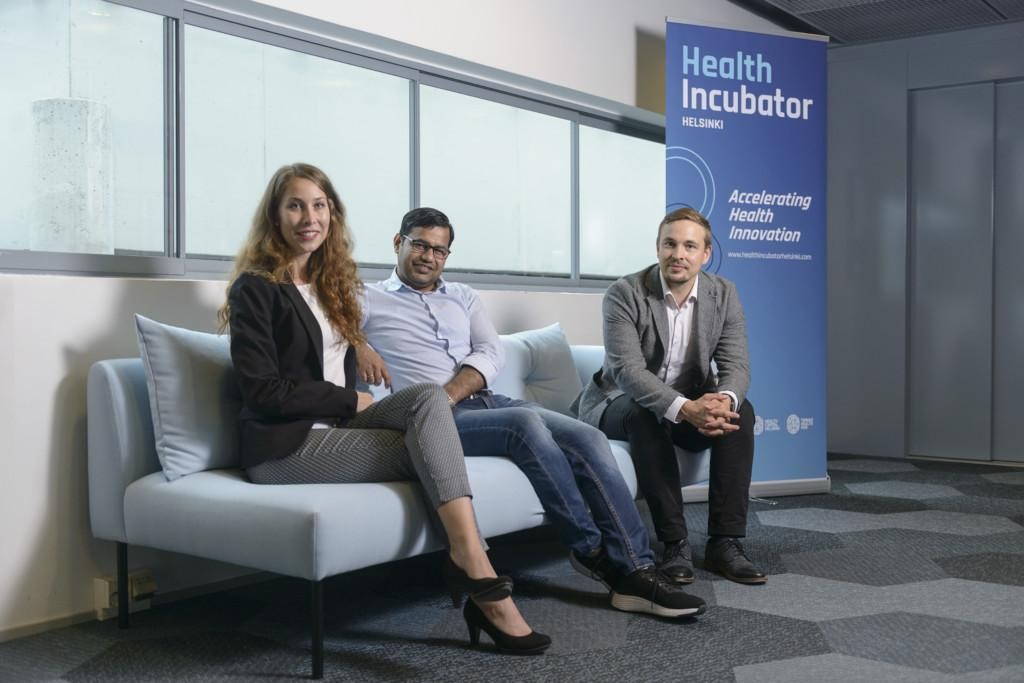 Presently, a "Holy Grail" of sorts for drug developers is creating drugs that home into their target cells – reducing toxicity or adverse effects. Advanced drug delivery systems deploy polymers as facilitators to try and do just that, but the industry has seen little innovation in polymeric drug delivery systems. A multicultural research team Jasmine Pro – based in Turku, Finland – is now hard at work developing a polymer that really delivers. The team is participating in the Health Incubator Helsinki program that started in the spring of 2021.
Sebastian Soidinsalo explains that his team is working on a novel enhanced drug delivery system based on jasmine lactone polymer. This proprietary system – or platform, as Soidinsalo calls it – will enable drug companies to design and develop safer and more effective medicines for various therapeutic areas such as oncology and immunology.
"Using this platform, it is possible to create nanoparticle delivery systems that home precisely into the target tissue, which can make a big difference in the fight against cancer, for example," he says.
Powerful platform
The jasmine lactone polymer has free functional groups that allow attaching virtually any stimuli sensitive linker, drug molecule or targeting moiety.
"The versatility of the platform lowers the development risk – and speeds up the development of new, advanced formulation projects," says Soidinsalo.
The big thing here is that you can "load more medicine" into this new polymer compared to other polymers.
"For patients, this could mean that instead of taking your medicine every day, you could take it every week," Soidinsalo offers an example.
Also, the medicine distributed by jasmine lactone platform is not released as bursts – as they often are with other polymers – but it's thought to release drugs more evenly, to keep optimal levels of the medicine in blood circulation.   
Focus on developing the platform and new drug formulations
Soidinsalo, however, is not the father of the original idea. That distinction goes to the Chief Scientist of the group, Kuldeep Bansal, who realized the excellent qualities of the jasmine lactone and designed the polymer a couple of years ago. Having conducted polymeric nanomedicine research in Nottingham, England, Bansal moved to Finland for his post-doc studies at Åbo Akademi in Turku.   
Around Bansal's groundbreaking work, a powerful team has formed at Åbo Akademi, with Soidinsalo serving as "entrepreneur in residence," bringing a business mindset to a science-driven group. The surprising thing here? – The fact that this startup is not, technically speaking, a startup.
"We haven't registered the company yet," confirms Soidinsalo. "Right now, our focus is on studying the polymer and developing the platform and new drug formulations onwards," Soidinsalo says, adding that setting up a company is something for next year.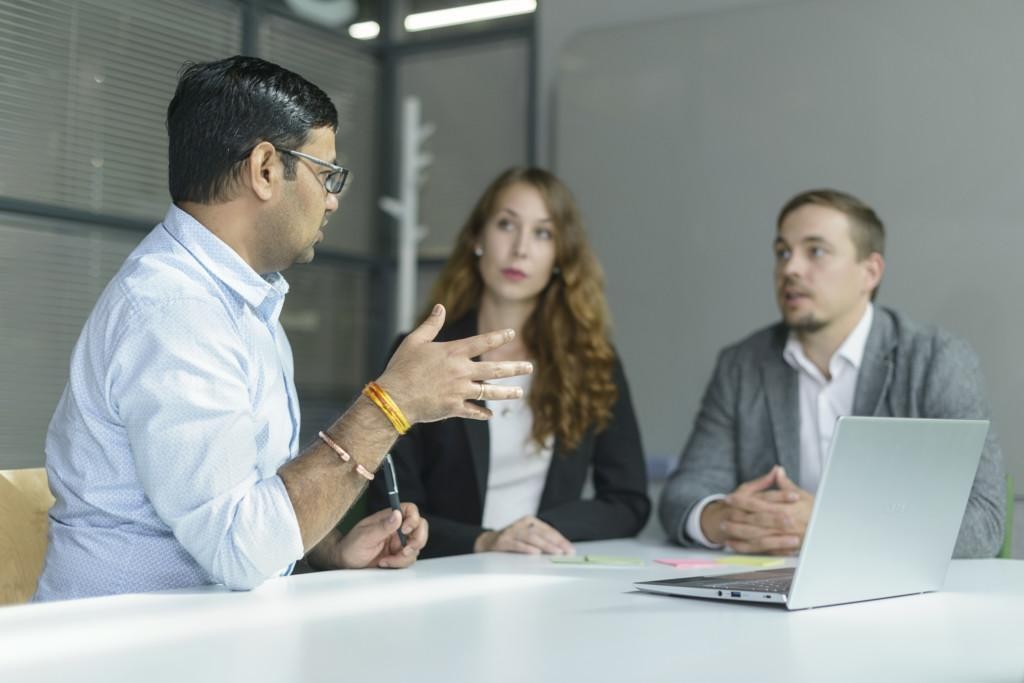 Jasmine Pro team members from left: Kuldeep Bansal, Erica Sjöholm and Sebastian Soidinsalo.
Opportunity to create value for pharma industry
However, there is no time to be wasted, due to the limited patent life and the long time it takes to get to the market. The development is in its early stages, but a two-year research-to-business grant from Business Finland will boost the innovation to its next development milestone.
"The funding just kicked in at the start of September, giving us the chance to strive for our scientific goals, such as making sure that the polymer is safe to be studied in people."
But while the market launch of the first jasmine polymer-based drug is perhaps a decade away, the upside of such a breakthrough is considerable.
"We have an opportunity to create significant value for the industry with our polymer," says Soidinsalo. "Big pharmaceutical companies are facing problems with drugs' bioavailability toxicity and stability and our polymer could be the answer to some of these difficult drug formulation problems."
At the moment, Finland doesn't have that many startups that are doing "hardcore drug development" as Soidinsalo puts it. Still, participating in Health Incubator Helsinki has been a good experience for the team:
"We're able to expand our networks and gain a more realistic perspective on our project through feedback," he says.

Startup Fast Facts:
Name: Jasmine Pro
Product: A new enhanced drug delivery system based on jasmine lactone polymer
Founded: Not incorporated yet
Team size: 5
Target customer/market: pharmaceutical companies
Text: Sami J. Anteroinen
Photos: Jasmine Pro