Lapsi Health harnesses sound to boost health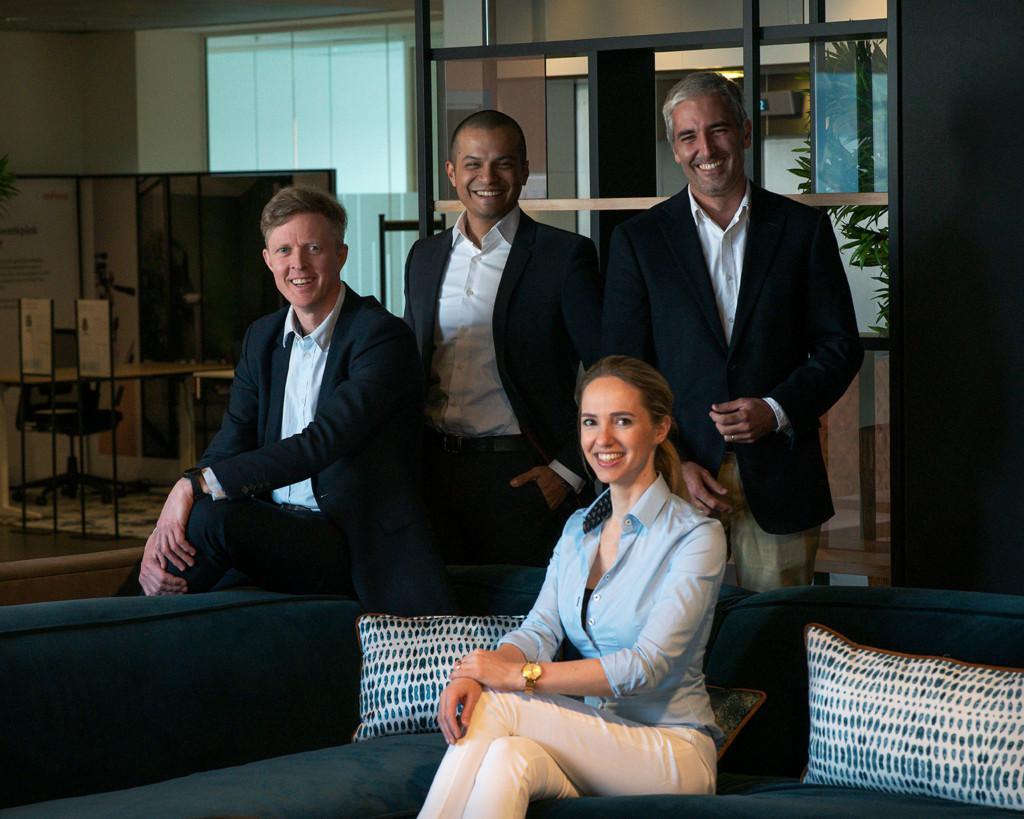 Startup Lapsi Health wants to transform the way auscultatory sound is used in medicine and pharma-biotech development. The idea behind the company is to provide better holistic digital medicine by using sound to create new digital biomarkers – enabled by the usage of a digital stethoscope. Read to learn more about Lapsi Health that recently joined the Health Incubator Helsinki program.
Behind the innovation lies the ambition of one of the co-founders Diana van Stijn to improve Pediatric care. As an MD PhD in Pediatrics, she understood the needs for innovation in the Pediatric Asthma population. At the same time, fellow doctor Jhonatan Bringas Dimitriades had been working with medical devices focused on advanced measurement in different fields of medicine.
"When they got together, the original idea was created: how to use sound to help kids with asthma. Using auscultation, you could get alerts about asthma attacks before they occur," Seamus Holohan explains.
Four seasoned Co-Founders and a successful Pre-Seed round
Holohan, a seasoned entrepreneur of 20 years with experience from four startups prior to Lapsi Health, jumped onboard as COO and Rodrigo Alvez, with extensive knowledge on software and apps, became the Chief Technology Officer.
"The four of us started talking about the company in July 2021, with the pandemic still raging on," Holohan says.
"We were pretty spread out geographically, but learned to work together remotely and made good progress. We incorporated the company in early 2022."
In Q1 2022, the company – now headquartered in Amsterdam – completed a successful Pre-Seed round and started to develop its first B2C device, a revolutionary Medical Stethoscope with the working name of Keikku.
Coming to Finland has accelerated getting contacts
But how did the international startup end up participating in a Finnish health incubator, then? – Holohan explains that a colleague had heard great things about the Helsinki-based incubator and suggested they check it out.
"I had some previous experience from operating in Finland and we were definitely curious about the incubator. Turns out, it was a great fit for us."
Lapsi Health was accepted in Health Incubator Helsinki and established its second office in Helsinki in April 2022. The experience so far has been "fantastic":
"The facilities are great, there are seminars and events as well as support from other startups," he says. "Coming to Finland has really helped us to get more contacts."
In the pipeline: Making a big impact
Looking ahead, Lapsi Health expects to raise a Seed Round in the summer 2022. The purpose of the round is to allow for the continuation of product development and commencement of clinical trials.
"We are examining the possibility of patents on the technology and we are convinced that there are many, many implementations for what we do, ranging from digital therapeutics to telemedicine to clinical trials."
Holohan, who cites "genetic failure" as a probable reason behind his serial entrepreneur career, says that Lapsi Health is looking to make a big impact in the industry.
"We want to change the way auscultatory medicine works and really scale the business. What we're doing now really comes from the heart and the desire to make a positive impact," he sums up.

Startup Fast Facts:
Name: Lapsi Health 
Product: Transforming the conventional usage of auscultatory sounds in Medicine and Pharma-Biotech development. 
Founded: 2022
Team size: 6
Target customer/market: Doctors, patients and researchers
Text: Sami J. Anteroinen
Photo: Lapsi Health Co-Founders from left: Seamus Holohan, Jhonatan Bringas Dimitriades, Diana van Stijn and Rodrigo Alvez. (Lapsi Health)