Maculaser raised €1.2 million in funding to combat blindness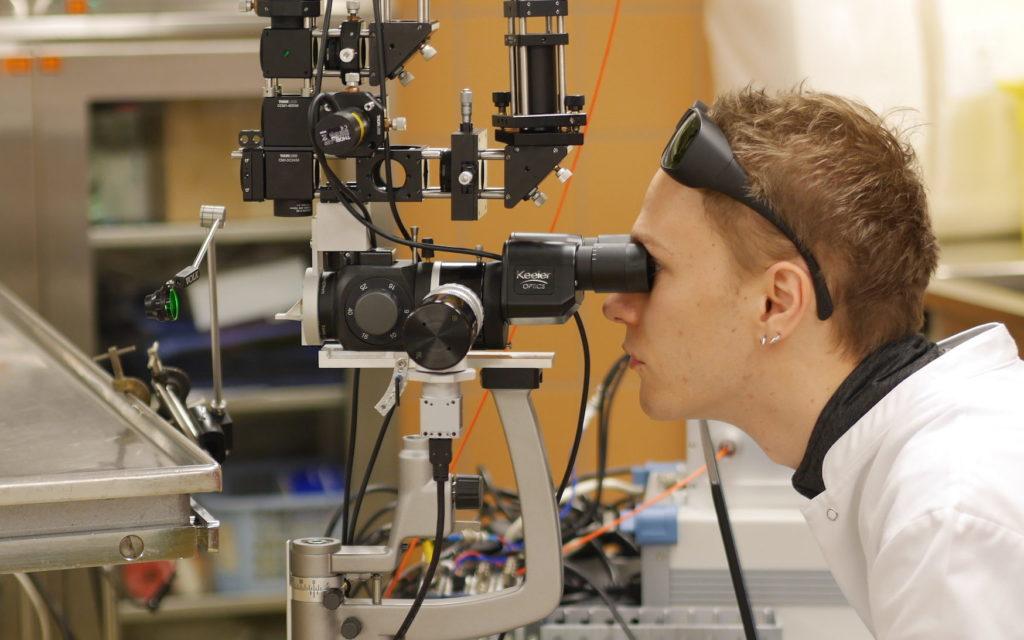 Finnish medtech startup, Health Incubator Helsinki company Maculaser has raised a €1.2 million funding round for their patented laser treatment technology that aims to halt the progression of blinding retinal diseases.
Maculaser, a Finnish startup developing temperature-controlled laser therapy for retinal diseases, has raised €1.2 million in funding. The round was led by Finnish venture capital investor Innovestor Ventures with participation from institutional and private investors including business angel Jaakko Ollila and several medical doctors. The funding will be used to accelerate product commercialization and move the company to the clinical trial phase.
The amount of funding is notable for a health tech sector seed funding in Finland.
"With new funding, we will take a major step in the path of commercialisation of our technology. What makes the funding significant is also that we were able to secure it in the Covid-19 environment", says Jani Tirronen, CEO of Maculaser.
"The fact that a startup has secured substantial funding is a testimony to its breakthrough innovation and rewarding business concept. Out of the 11 companies in the Health Incubator Helsinki program that we started in the autumn of 2020, Maculaser has emerged as one of these startups", comments Christian Lardot, Health Incubator Helsinki Leader.
Developing new laser therapy combating blinding diseases
Blindness – caused by major retinal diseases – is a significant health challenge around the world. According to estimates, the global direct healthcare burden caused by retinal diseases is currently over €400 billion. Maculaser is developing temperature-controlled laser therapy technology, aiming to treat common retinal diseases already at an early phase in a personalized, safe, and effective manner.
"We aim to be the first in the market with this type of technology and treatment for patients suffering from retinal diseases. Demand for our technology already exists, as partnership discussions with some of the world's leading retinal laser manufacturers are underway. We are confident that we will change the whole industry and have a significant impact on the treatment market. Commercial success will likely follow after proving our medical excellence", says Jani Tirronen.
"We are delighted and proud to see that one of the Health Incubator Helsinki teams has succeeded in building its businesses with such determination and commitment. With the quality of our teams, as well as the Incubator's unique environment, we expect to see more teams achieving these significant milestones", says Christian Lardot.
Read more:
Innovestor Ventures invests in Maculaser.
News in Finnish business daily Talouselämä.
Maculaser's story – interview with Jani Tirronen
For additional information:
Jani Tirronen, CEO, Maculaser Ltd, +358 45 185 3303, jani.tirronen(a)maculaser.com
Christian Lardot, Health Incubator Helsinki Leader, +358 40 195 2639, christian.lardot(a)hel.fi
Photo: Maculaser