MedicubeX launches its first demo eHealth station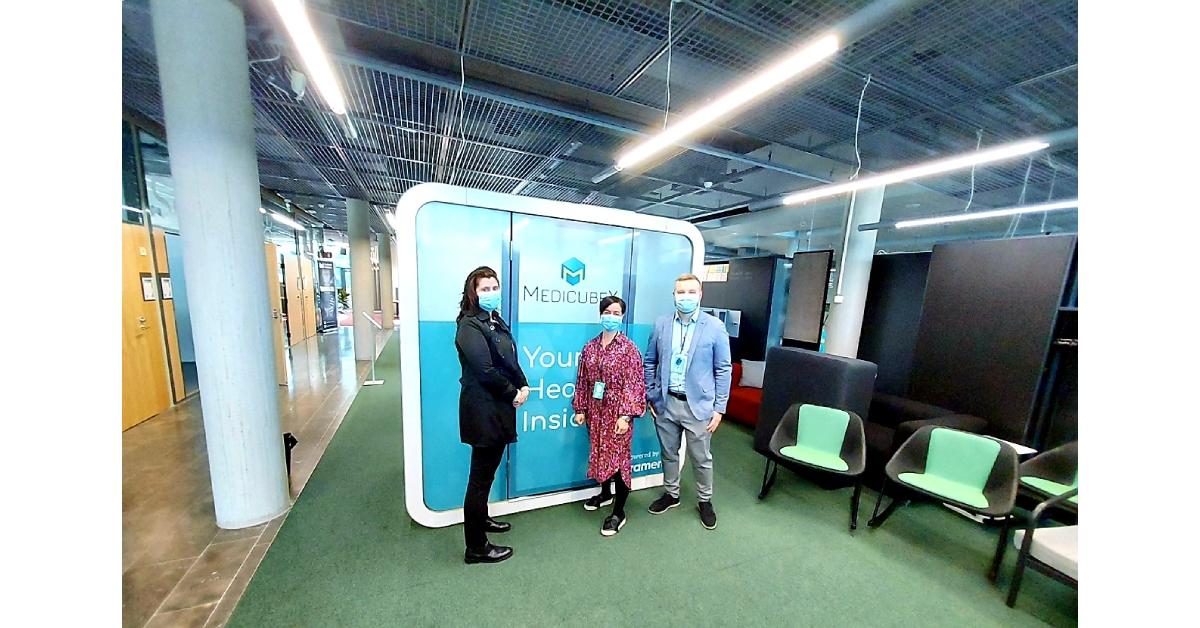 MedicubeX, one of the first batch Health Incubator Helsinki companies, has almost completed its demo eHealth station that measures vital signs and personal cardiovascular disease risk factors 
Health Incubator Helsinki startup MedicubeX has reached a significant milestone. The company, focusing on giving people a more active role in their own health, has almost completed its first demo station. The demo station that is built inside a Framery acoustic booth can now be found in Terkko Health Hub.
Facilitating healthier lives through self-check stations
MedicubeX was founded in 2020 after three years of preparation. Driven by the global megatrends that are reshaping the future of health, the mission of MedicubeX is to improve patient care and facilitate healthier lives through autonomous self-check stations. 
The MedicubeX demo station measures vital signs and personal cardiovascular disease risk factors in just 5 minutes – without being in physical contact with healthcare staff or other patients. The MedicubeX stations can be used for self-motivated fitness and wellness use or as a tool for healthcare providers.
Read more on MedicubeX's website.
MedicubeX brings healthcare to you – via automation.
Photo: MedicubeX