MedicubeX raised €0.8M in 2022 to revolutionize preventive healthcare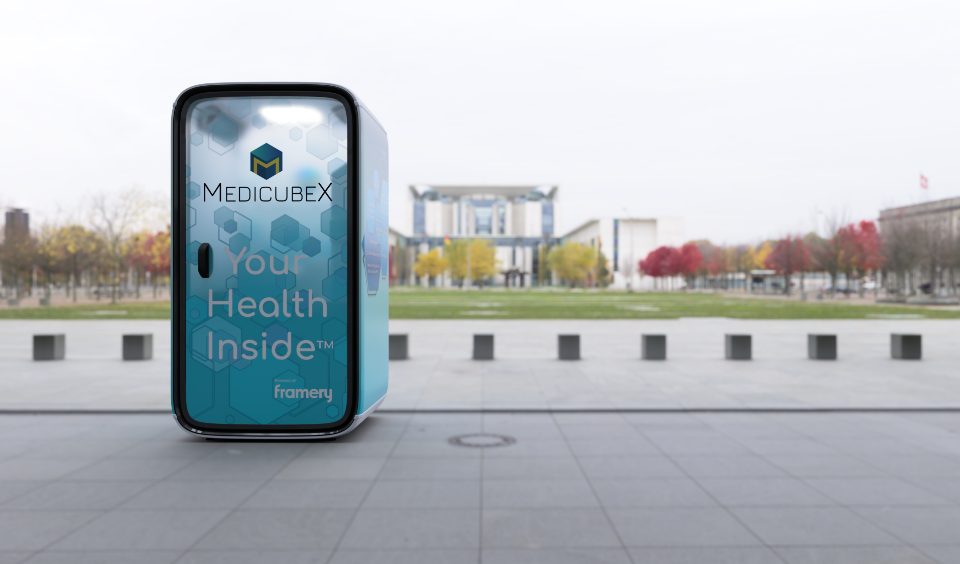 Finnish healthtech company MedicubeX, on a mission to make preventive healthcare universally accessible, has secured €0.8M in funding during 2022. In 2023, the company is seeking up to €2M in Series A funding.
The Health Incubator Helsinki startup closed an equity funding round on Funderbeam platform in April 2022 that was complemented by private equity healthcare investors funding and by Business Finland, the Finnish government organization for innovation funding, trade, and investment promotion. The raised funds, in total €0.8M, are being used for product development and commercialization.
Starting from the first quarter of 2023, MedicubeX is seeking up to €2M in Series A funding along with matching public funding from Business Finland and other related financial institutions.
Autonomous self-check stations to prevent CV diseases and diabetes
MedicubeX aims to prevent CV diseases and diabetes with autonomous telehealth kiosks that individuals can use to measure their health-related metrics in private.
The eHealth Stations provide patients with easy, affordable health checkups and automated, non-invasive monitoring of vital signs and CV disease risk factors.
The eHealth Station is being developed in partnership with Innokas Medical (FI), the leading medical device developer in the Nordics; Framery (FI), the global leader in acoustic booths; and Diagnoptics (NL), manufacturer of the AGE Reader device. The station utilizes UVC disinfection technology from Signify, the global leader in innovative UVC disinfection technology.
Large-scale deliveries to start in 2023
The eHealth Station's development is well underway, with customer pilots planned for first quarter of 2023 and large-scale commercial deliveries scheduled to begin in third quarter of 2023.
"We are extremely excited about the rapid development of our eHealth Station and our service models. In-house testing is already ongoing and the results are looking good", Vili Kostamo says.
Further information:
Vili Kostamo M.D., CEO, MedicubeX Oy
vili.kostamo@medicubex.com
+358 44 300 1617
Photo: MedicubeX