Meet the second batch of Health Incubator Helsinki startups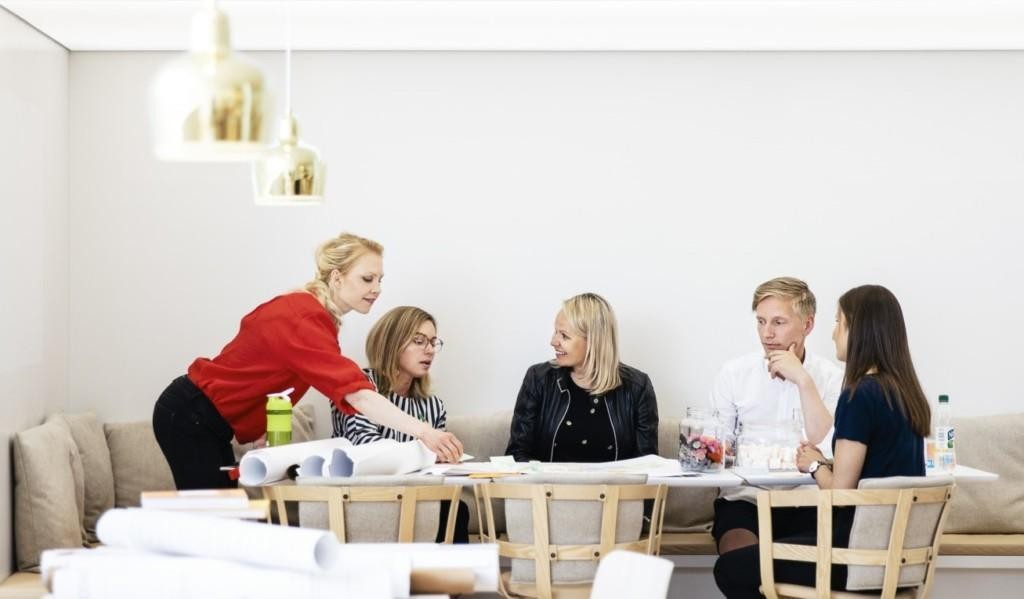 13 health and life sciences startups with very high growth potential have been selected for the second program of Health Incubator Helsinki, starting in April 2021. Congratulations to all the teams – we're excited and happy to support you on your journey!
We're proud to introduce the batch 2 startups:
No more trial-and-error research. AnalysisMode offers online Laboratory Environment Simulators, helping scientists to design experiments and predict failure. From cell-culture simulation to OMICS predictors, the scientists using AnalysisMode reduce their research time, being able to perform a 1-week experiment in just 1-hour, saving 700 hours per year and yielding 5x more discoveries. AnalysisMode tailors its simulators to each customer.
Cardiomtec is a Finnish corporation, founded in 2020e, holding more than 20 years of experience of developing medical devices. Cardiomtec specializes in developing applications and portable devices for wellbeing technology. Cardiomtec products are affordable, small and reliable. With Cardiomtec devices one can measure and evaluate cardiac function of an individual at home environment. Data is uploaded to a cloud server, and a medical doctor can review it via web portal.
Curify is set to transform personalized drug manufacturing through its digital and automated TailoredCure technology. They offer a Medicine as a Service concept for pharmacies, hospital pharmacies and veterinarians, saving time and delivering better and sustainable future treatments for pets and humans.​
DataSolu
DataSolu is a life sciences technology company helping pharma companies to speed up their preclinical drug development by revealing and predicting hidden heart diseases and failures with assistance of biomimicry and AI. The company's technologies benefit drug development, personalized drug screening approaches and toxicological validation to eliminate compounds with undesirable cardiac effects.
Evexia encourages patient-oriented healthcare through building a new digital solution for cancer care. Alas, no solution exists in helping doctors determine objectively the physical condition of the patient. Evexia's mobile application, data analysis and clinical dashboard allows doctors to make better and more objective care decisions for patients and thus make cancer care better for all involved.
Finnadvance is bridging the gap between in-vitro and in-vivo research with its microfluidic organ-on-chips for pharmaceutical drug research and development. With industry leading high throughput microphysiological culture platforms, complex in vivo biomechanical cues are mimicked on the in vitro cultures.
A simple and easy process to make plastic surfaces antibacterial. Flux Polymers produces a hydrophilic polymer that can be sprayed or dip coated onto plastic surfaces and permanently linked by UV-irradiation. The patented coating prevents the attachment and growth of bacteria. The antibacterial effect of the coating is based on a purely physical effect, so that no toxic substances are released that could cause resistance in bacteria. The process is fast, cost-efficient and not detrimental to the used material.
Henkaus provides contactless vitals monitoring solutions to both the B2B and B2C market segments using radar technology and cloud based AI. The solution acts as a pre-screening tool so that the user only visits the care facility when advised.
Drug developers aspire to create drugs that home into their target cells without causing toxicity and adverse effects. Polymers are critical enablers of advanced drug delivery systems, but the current polymers have suboptimal characteristics and technical challenges. Jasmine PRO has designed a novel enhanced drug delivery system based on jasmine lactone polymer. The platform will enable drug companies to design and develop safer medicines for various indications such as oncology and immunology.
Knewborn.AI brings predictability and improved results to infertility treatments through the power of machine learning.
Nordic Fit Mama is a Finnish company that offers online wellness training for mothers. An award-winning, 6-week Post Natal Program helps women to recover post-baby body in a safe way with the support of trained professionals. Nordic Fit Mama also offers a program for pregnant women and another one for more intensive training. All exercises are medically approved and recommended by gynecologists, midwives and physiotherapists. In September 2020, Nordic Fit Mama launched its first program for women in menopause.
Phonolyser is dedicated to lightening the burden of people dealing with Congenital Heart Disease (CHD). The company provides a smart heart sound analyzer device combining AI, doppler, and sound effects to accurately diagnose CHD. The diagnosis takes only two minutes, saving lives around the world and making an impact on the health of so many.
Trialwell is a digital platform utilising AI, to help raise awareness of non-pharmaceutical clinical trials and studies with a focus on health and wellbeing, and to provide a cost-effective recruitment service for researchers and sponsors. The aim is to let as many people as possible know that these types of research projects are open for them to join, which can also be of value for their personal health profile.
Contact information
Christian Lardot, Health Incubator Helsinki Leader
Tel. +358 40 195 2639
christian.lardot@hel.fi
About Health Incubator Helsinki
Health Incubator Helsinki is a comprehensive incubator program in Finland for research-based, early-stage teams and startups operating in the health sector. The incubator, initiated by the City of Helsinki and the University of Helsinki, and operating in close co-operation with Health Capital Helsinki, started operations in 2020 with the first batch of 11 brilliant startups under its wing. In 2021, 13 startups started in the second program.
https://healthincubatorhelsinki.com/
About Health Capital Helsinki
Health Capital Helsinki is building the greatest health capital by developing the Helsinki Metropolitan health ecosystem, boosting the growth of innovation-driven startups and helping international investors and corporations find their opportunities and partners in Finland. https://healthcapitalhelsinki.fi/
Photo: City of Helsinki