NADMED measures NAD molecules for better health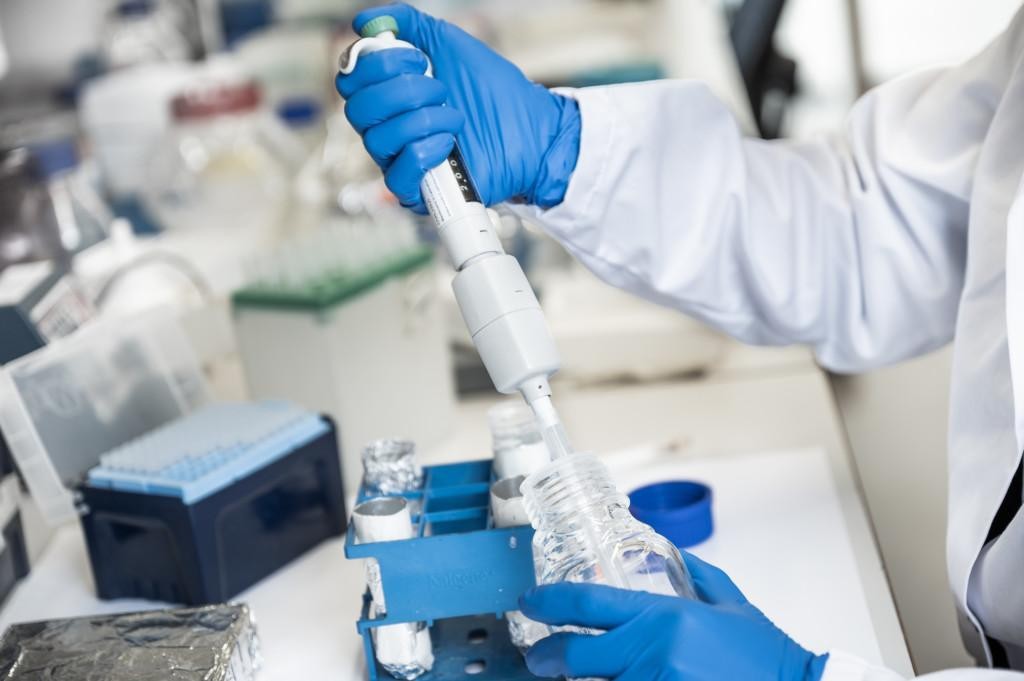 NADMED Oy is a Finnish health tech startup with an eye for NAD molecules. Outside of medicine, not many people know NAD, even though it is a molecule enabling or regulating hundreds of redox and metabolic reactions in the body. In addition, it is also involved in cell repair and slowing down the speed of ageing. NADMED is one of startups in the Health Incubator Helsinki 2022 program.
The biology and key role of NAD molecules in human metabolism has been well known for decades, but measuring them has been devilishly difficult, says CEO Jari Närhi from Helsinki-based NADMED. But why do we need to measure them?
"It seems that many medicines can be more effective when the patient has sufficiently high NAD level. If we can measure the NAD level, we know whether a NAD boost is needed via nutrition supplements – which are easy and inexpensive to administer," explains Närhi.
In a Norwegian study, for example, patients with Parkinson's disease responded well to treatment that corrected their NAD levels.
"Parkinson's, ALS and Alzheimer's are obvious targets for our solution."
Lock on NAD
NADMED has now brought to market an accurate, fast and scalable method to measure those elusive molecules. All that is needed is a blood sample from the patient and a clinical lab to run the test.
"There are other tests for NAD out there, but they are not as accurate and can't be taken from a blood sample," Närhi says, adding that once the word about the innovation spread, things started to move pretty fast.    
"We delivered the first measurement kits in 2021 and received our CE approval in May 2022."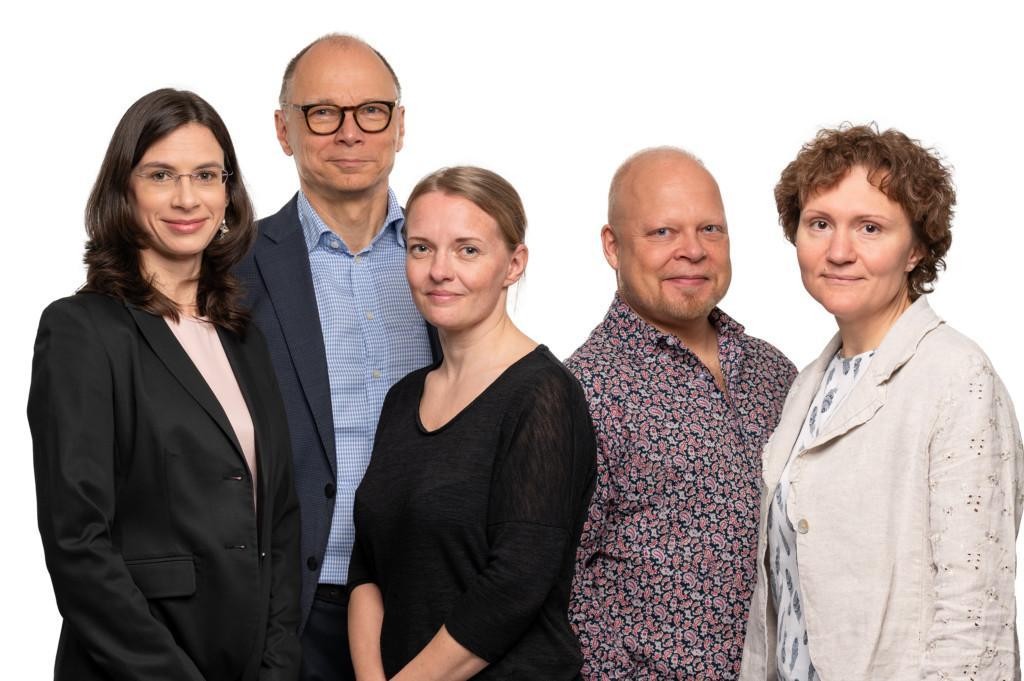 NADMED team members from left: Jana Buzkova, Jari Närhi, Sonja Jansson, Kai Herdin and Liliya Euro.
Customers around the world
NADMED was registered as a company only in January 2022, but it already services clinical practitioners, researchers, and drug development companies around the world.
"We have customers in Australia, Norway, USA, Canada, France, Italy…," lists Närhi.
NAD molecule measurement is based on the work of Liliya Euro, a researcher from the University of Helsinki, who has been studying the field for years. Närhi himself came onboard in March 2021, while NADMED was still a research venture.
"Already there was great potential to be seen, and I joined the team in order to help prepare for commercialization."
World-class team
Närhi had some background from small startups in medical devices and healthcare – and was very eager to join the NADMED crew.
"The team is simply world-class, so it was an easy decision to join up."     
Participating in Health Incubator Helsinki, the NADMED team has received a great "crash course" in business.
"We've gotten good contacts and sparring and really engaged in networking," Närhi says, commenting that the incubator mentors are top-notch.
"I feel that we're in very good hands there."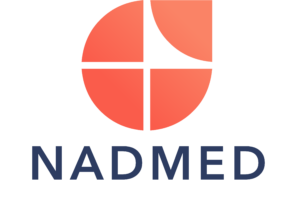 Startup Fast Facts:
Name: NADMED Oy
Product: Testing kit for NAD molecules
Founded: 2022
Team size: 5
Target customer/market: Healthcare professionals
Text: Sami J. Anteroinen
Photos: NADMED Oy