Phonolyser tracks down Congenital Heart Disease in newborns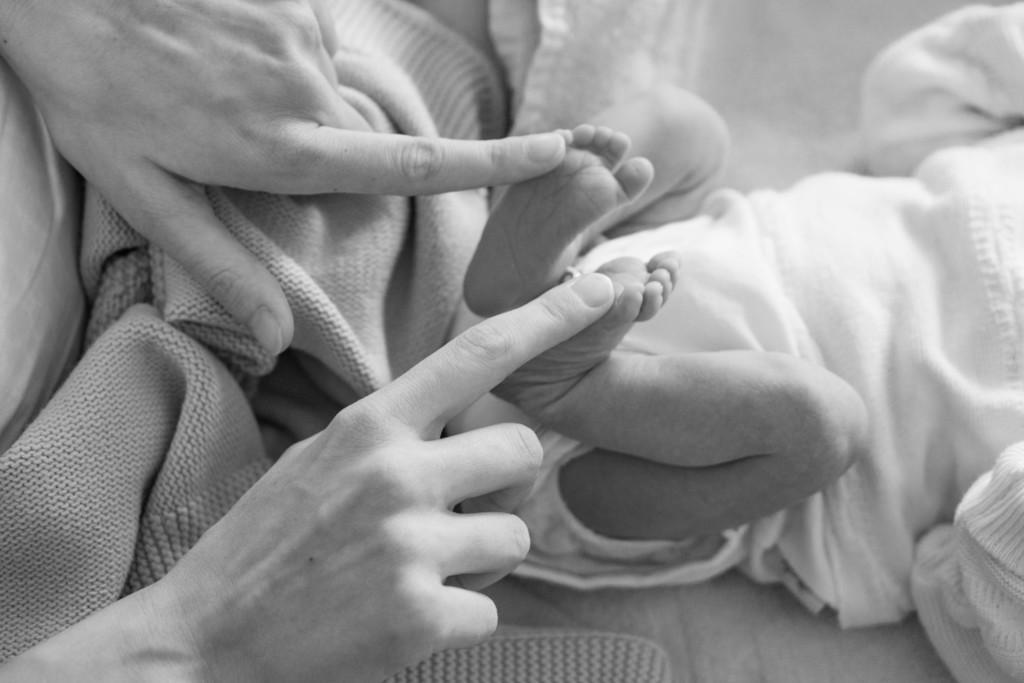 Helsinki startup Phonolyser is taking on Congenital Heart Disease (CHD) which is a structural heart defect present already at birth. As it is also the most common birth defect in the world, all medical solutions are of critical importance in order to safeguard the infants' health and wellbeing. The company is one of the promising health startups selected for the Health Incubator Helsinki program that started in the spring of 2021.
Bahman Doaeian, Chief Business Officer at Phonolyser, points out that every year, around 1.35 million babies are born with CHD worldwide.
"CHD is the most common cause of birth defect related infant death – and despite its vast prevalence, public awareness about CHD and also the funding to address this issue seem really underwhelming at this point," Bahman says. It is estimated that approximately 200-300 babies each year are discharged from the US hospitals with an undiagnosed CHD.
Phonolyser wants to change all this with its device by the same name: Phonolyser™ is a groundbreaking smart heart analyzer for pediatricians and healthcare staff to differentiate innocent murmurs from pathologic ones. It is packed with technologies such as AI, doppler, ECG and sound to detect and diagnose CHD with a remarkable degree of confidence (Sensitivity: 98%).
Accurate screening and diagnosis tool – for all healthcare personnel
Phonolyser™ shows in what phase of the cardiac cycle the murmur is occurring (systolic or diastolic), the intensity of the murmur, its location, and in what direction it is radiated.
"All of this information can help and lead the physician to the most accurate category of diagnosis," Bahman says.
According to Bahman, Phonolyser™ is a revolutionary new device since it is accurate, real-time, and affordable, helping healthcare professionals identify and diagnose congenital heart disease more effectively and faster than ever before.
"What's more, every doctor and a member of the healthcare staff can use it: it's not meant only for specialists and cardiologists," adds Bahman.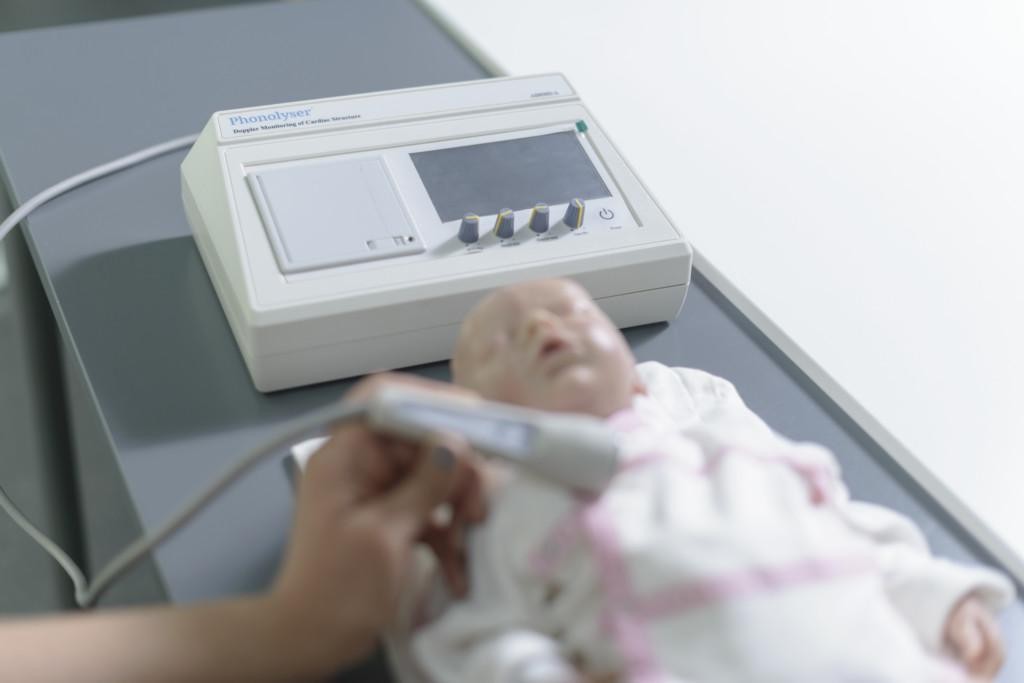 Saving healthcare costs
Avoiding loss of life and helping babies grow up healthy is, of course, paramount here. Nevertheless, there are other concerns, too: for example, although most infants diagnosed with CHD are healthy, every year more than 10 million babies are referred to pediatric cardiologists.
"The problem of unnecessary referrals costs huge amounts of money and time and we're here to save the healthcare industry billions," says Bahman.
Examinining a patient in three minutes
Founded in 2017, the startup hit the ground running and put together the first version of its device in August of the same year.
"It was doppler based – and made out of a biscuit box," reveals Bahman.
Evolution continued: Launched in April 2019, version 2.0 combined Doppler with AI and ECG; newest version, 3.0., which came out in May 2020, has added sound to the mix.
"The present version is two times faster than what we started with. Now it takes less than three minutes to examine a patient," says Bahman.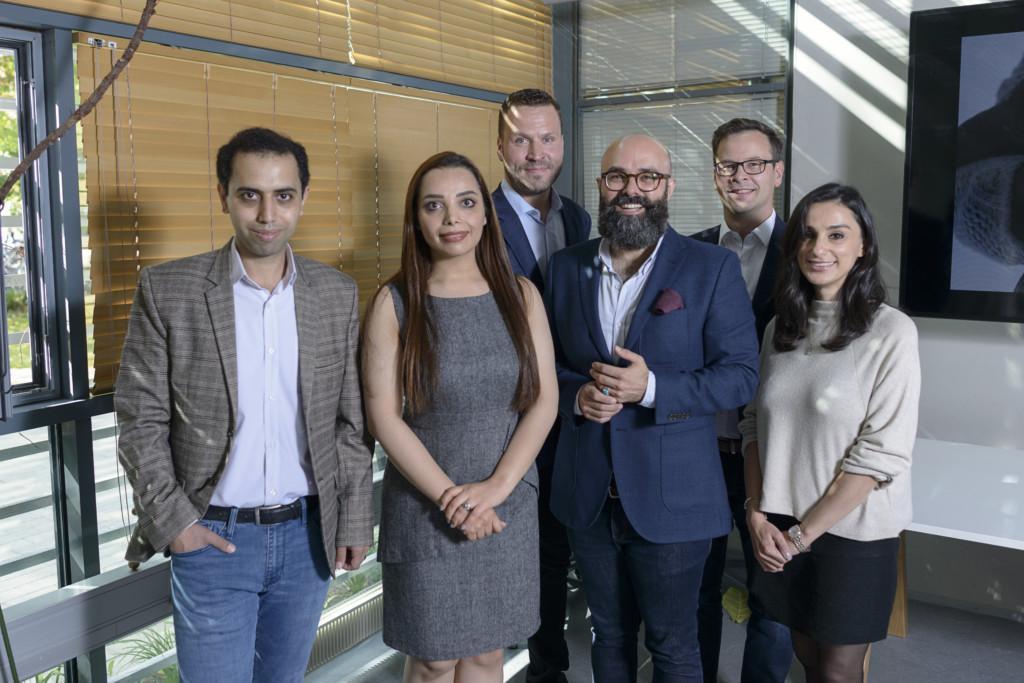 Team of Phonolyser, from left to right: Javad Maleki, Sanaz Naderi, Jalmari Talola, Bahman Doaeian, Markus Tuukkanen and Farnaz Farahdel.
Finland is the place to be in healthcare
Presently, Phonolyser team is "very excited" to be one of the 13 outstanding startups of the Health Incubator Helsinki in 2021.
"We plan to use the resources and mentorship that the program brings us to help more people live healthier and longer lives," Bahman says.
"Finland is simply the place to be, if you want to build a healthcare business that centers on children," he concludes.

Startup Fast Facts:
Name: Phonolyser
Product: Phonolyser™, accurate screening tool for pediatricians and healthcare staff to diagnose CHD
Founded: 2017
Team size: 8
Target customer/market: Healthcare professionals working with infants, newborns and children
Text: Sami J. Anteroinen
Photos: Phonolyser
Cover photo: Unsplash