R2therapies unveils potential prognostic key for Alzheimer's

A biomarker is a measurable indicator of a specific biological state or condition, such as elevated body temperature signaling an infection. Biomarkers can also possess predictive capabilities, like high cholesterol levels indicating an elevated risk of heart disease. R2therapies has recently identified a potential biomarker in the blood of Alzheimer's disease patients, offering insight into the likelihood of developing severe symptoms. The R2therapies team has been accepted into the 2023 Health Incubator Helsinki incubation program.
Alzheimer's disease is a progressive neurodegenerative disorder, characterized by cognitive decline, memory loss, and behavioral changes. It is the most common cause of dementia, with no existing cure. Moreover, Alzheimer's is a heterogeneous disease, with varying underlying causes and disease progression. This makes it difficult to predict which pre-Alzheimer's patients end up with the most severe form of the disease. It is also a challenge for pharmaceutical companies who may miss detecting meaningful treatment responses during clinical trials possibly due to participant heterogeneity. R2therapies tackles these challenges with a biomarker that not only predicts the likelihood of Alzheimer's, but identifies the risk of severe dementia. This capability stems from R2therapies' team's biological discoveries.
A technical problem was actually an unexpected scientific discovery
In Kuopio, Finland, a team of scientists studying brain cells encountered unexpected results during a routine experiment. Although initially perceived as a technical problem hindering their research, further investigation revealed the occurrence to be a genuine biological phenomenon and a prospective novel therapeutic target for Alzheimer's that their team recently published. This phenomenon, identified through extensive review of scientific literature, appears to be a physiological property of red blood cells which has not been linked to Alzheimer's disease before. "We connected these findings and analyzed patient samples from Kuopio university hospital, and showed that the same mechanism is also affected in the red blood cells of Alzheimer's patients that revealed a previously unidentified feature related to Alzheimer's disease – one that we are looking to translate into a biomarker to predict the onset of Alzheimer's, and possibly to stratify the patients into distinct subsets that may in the future benefit from different treatments. It is fair to say that R2therapies is a the results of a chain of coincidences. It all started as a drug development project," R2therapies co-founder, Ilkka Fagerlund, shares.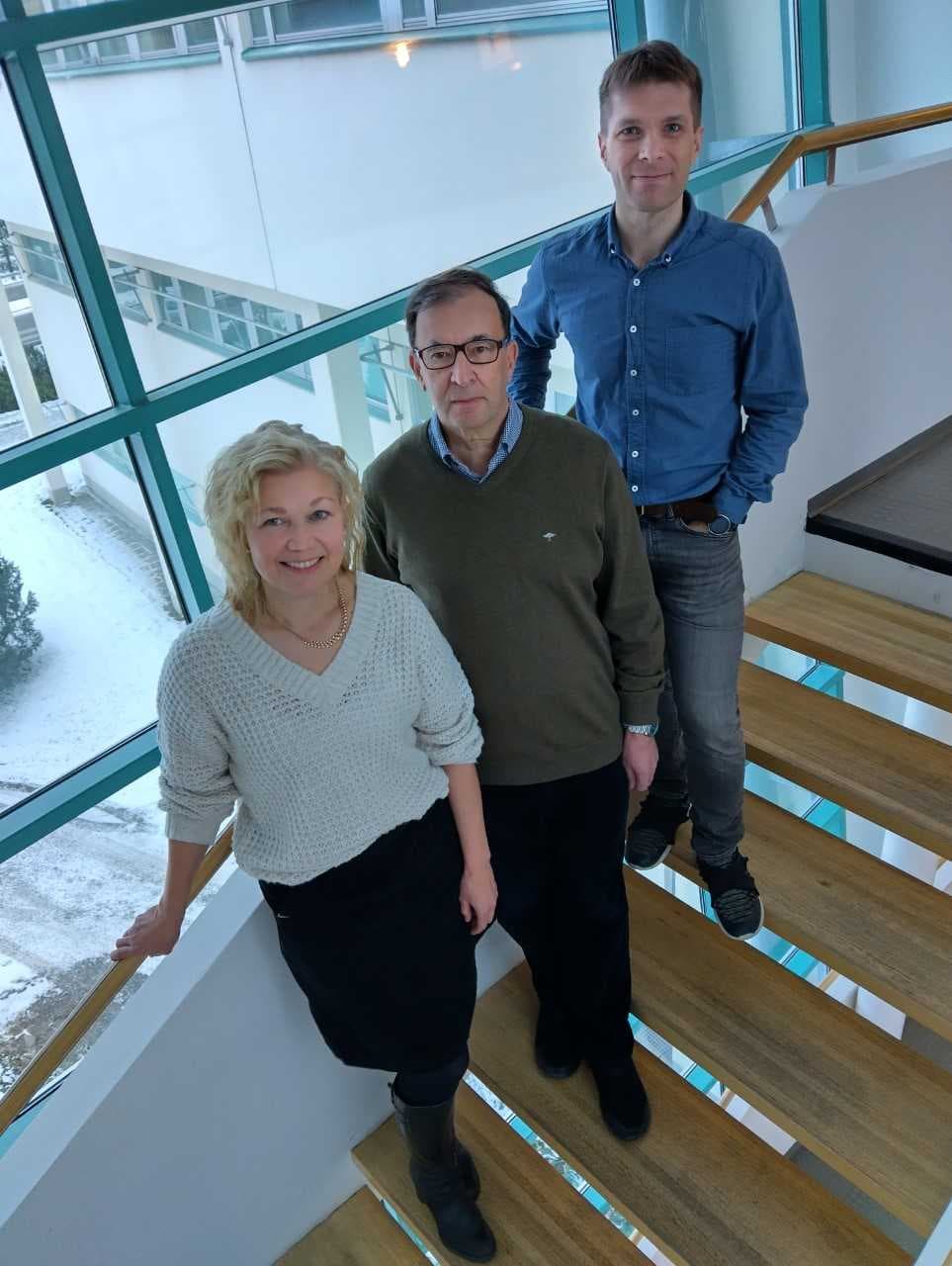 Tarja Malm, Rashid Giniatullin and Ilkka Fagerlund.
From research-use to clinical reality
Existing biomarkers for Alzheimer's are related to the symptoms of the disease, and can often be detected once it's too late. A kit that could diagnose patients before the onset of symptoms means that the patient can start receiving treatment sooner. The R2therapies team is still uncovering the biological reasons behind the presence of their new biomarker. In addition to continuing the validation in early Alzheimer's patients, they are also exploring the behavior of the biomarker in other neurodegenerative diseases, such as frontotemporal dementia, Lewy body disease and Parkinson's disease to understand the biomarker's differential diagnosis potential. The first step towards clinical use-case will be to develop the biomarker analysis kit for research-use for clinical doctors who also conduct academic research, and with rigorous validation it could potentially be available as an approved diagnostic tool.
Health Incubator Helsinki supports scientists in business
Incubator programs like Health Incubator Helsinki are a game-changer for researchers who do not typically receive business training. "Health Incubator Helsinki stands out as a comprehensive program from which I have learned a lot," Fagerlund says, "I remember a particularly good seminar about contracts. I was surprised that there are so many different types such as shareholder agreements, client agreements, and so on." As the team is still starting out and the development is in its initial phase, the company is  looking for investments. To support their goals, Health Incubator Helsinki connected the R2therapies team with investors. The team expects to gain a lot from the various opportunities, webinars, and events organized by Health Incubator Helsinki. Moreover, the incubator program advisors have the expertise and experience to transition R2therapies' innovation into a market-ready kit. This involves leveraging the program's expertise and network for clinical validation, and navigating regulatory considerations. For further information on getting involved with R2therapies, please refer to the contact information below.

Contact information for R2therapies
ilkka.fagerlund@uef.fi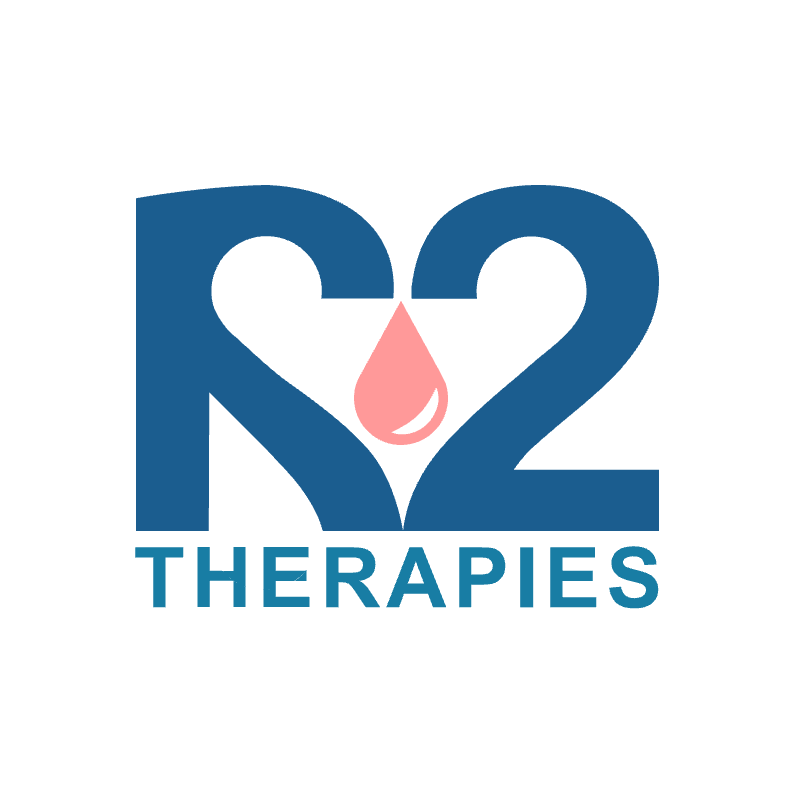 Startup Fast Facts
Name: R2therapies Oy
Tech in one sentence: New biomarker for Alzheimer's disease
Product: Blood test to identify risk of developing severe Alzheimer's disease
Target market launch: 2028
Founded: 2022
Team size: <10
Funding status: Looking to raise the seed investment in 2026
Text: Rita Turpin, Giuliano Didio
Pictures: Ilkka Fagerlund; Pixabay