VEIL.AI selected for BioInnovation Institute's programme as the first Finnish company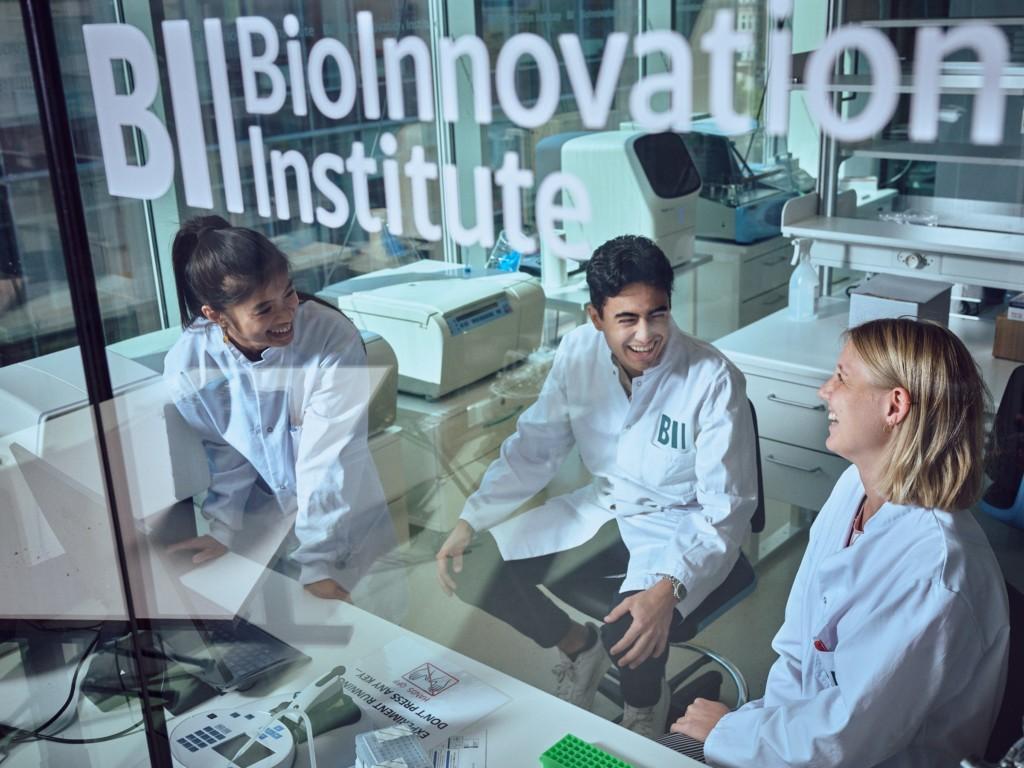 The BioInnovation Institute has selected three international startup companies for its programme, one being Health Incubator Helsinki startup VEIL.AI. The €1.3M funding will support further development of VEIL.AI's cutting-edge health data anonymisation technology. VEIL.AI is the first Finnish company selected for the programme.
The BioInnovation Institute (BII), an international commercial non-profit foundation incubating and accelerating world-class life science research, has announced its investment into three international startup companies, one being VEIL.AI from Finland, and the other two coming from the UK and Germany.
The three startups are strategically aligned with the BII's focus, developing ground-breaking scientific initiatives across the therapeutics and health tech space. Each of these companies will be funded with a risk-free convertible loan of €1.3M and will be part of the BII's community of life science startups.
BII brings high-level international networks
"We are very excited of the new collaboration and opportunities provided by BII not only because of the high signal value of being a part of the BII community but because we see BII as a well networked player in European health data space and as an attractive launchpad for our commercial activities," says Tuomo Pentikäinen, CEO of VEIL.AI.
VEIL.AI is a spinout company from University of Helsinki, bringing the quality of anonymised health data to a new level with its next-generation anonymisation technology that creates extremely high-quality subject-level anonymised and synthetic data. VEIL.AI Anonymization Engine enables better use of GDPR-free data for life science and diagnostics companies, hospitals and health data hubs.
Finland holds great research and health tech potential
The BII, located in Copenhagen, Denmark, and supported by Novo Nordisk Foundation, operates an incubator to accelerate world-class life science innovation that drives the development of new solutions. The BII offers startups selected for its programme access to high-level mentoring and international networks, as well as state-of-the-art labs and business infrastructure.
"Our goal is to harness the untapped potential of European research, and at the BII we are passionate about helping each venture overcome potential hurdles and position them to attract top-quality international investment. Spun out from excellent translational research environments across Europe, VEIL.AI, Sevenless Therapeutics and Myopax each hold great potential in the therapeutic and health tech space. We are pleased to support them in their growth – supporting business acceleration, scientific and team development," says Bobby Soni, Chief Business Officer at the BioInnovation Institute.
Bobbi Soni continued: "Finland holds large potential when it comes to translational life science research and especially Helsinki is known as a Northern European hub for health tech innovations. Thus, BII is thrilled to welcome a promising health tech company like VEIL.AI into our community as the first Finnish company and we are looking forward to assist them on their future entrepreneurial journey."
Since 2018, the BII has supported 62 startups with €50M in funding. Over a timespan of 10 years, Novo Nordisk Foundation is planning to provide up to €470M funding to projects in the BII programme.

Photos: BioInnovation Institute and VEIL.AI