VULCAM fights off sports injuries with advanced 2D video technology
Musculoskeletal injuries occur often in all sports – too often. Many of the injuries could be prevented with technology and new solutions.
VULCAM
is a new, exciting tool for preventing and evaluating injuries, as well as for injury rehabilitation, made by a Finnish startup Vulcan Vision.
Founder Asko Roine points out that according to WHO, musculoskeletal (MSK) injuries are the most common source of physical disability – leading to inability to continue a desired physical activity, reduced capability, or even premature retirement.
VULCAM, on the other hand, can provide single-handed capture of multi-angle, time-synchronized video with iPads, iPhones and iPods. But why is this significant from the perspective of stopping injuries? – The recorded movements can instantly be analyzed for injury prevention, rehabilitation and performance improvement, answers Roine.
VULCAM video of Ryan Crouser, USA, who won the gold medal in the shot put at the 2016 Rio de Janeiro Olympics. Crouser is an active user of VULCAM.
"VULCAM 2D video technology is the leading tool to capture synchronized images of multiple planes of motion in one go, using several existing or off-the-shelf iOS mobile devices," Roine says. "What's more, VULCAM can make this uniquely more powerful with computer vision and artificial intelligence."
According to Roine, VULCAM's approach to utilize the mobile devices people already have also makes it a very affordable solution in comparison to the competitors.
Going visual 
But how did Roine get started on his path as a health tech entrepreneur? – Roine begins his response by saying that visuality has always been a very important element in his life. He is convinced that dyslexia has made him more aware of the importance of visuality.
"As visuality is the backbone of all movement learning for humans, I saw a need for our solution. The possibility of helping people stay healthy, recover from their injuries and avoid new injuries, as well as get better and safer results, drives me to pursue the development of VULCAM," he says.
The development of the technology kicked off in 2015 and the very first product was sold the following year, and to no-other than the US Olympic team.
"The fully scalable product hit the market in 2019," Roine adds.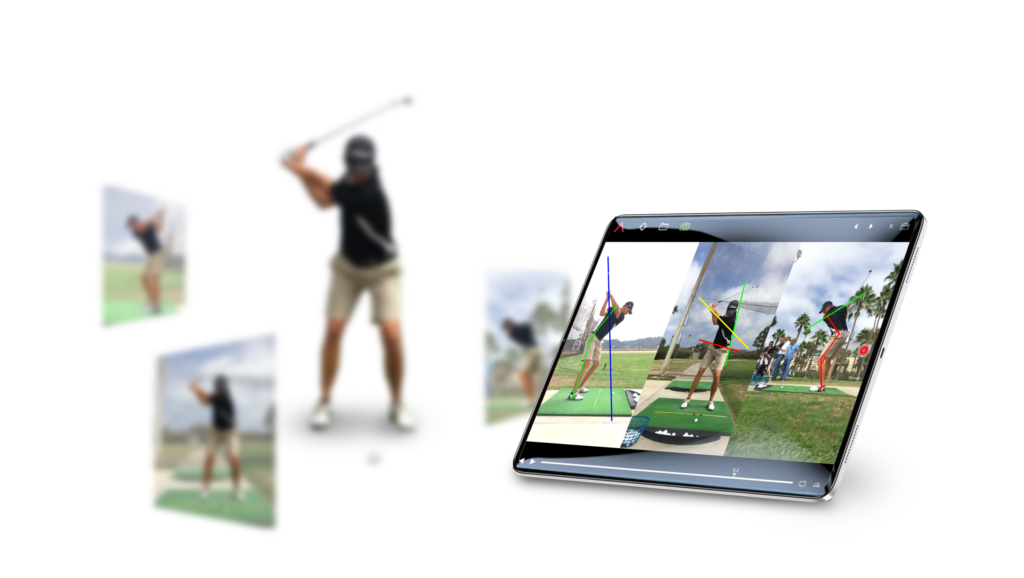 Stay flexible
With an office in Philadelphia, VULCAM's main market is North America, and specifically the United States, known for its fervent approach to all things athletic. However, while VULCAM has clients such as the University of Southern California, Cincinnati Children's Hospital and the Dutch Olympic training centers, COVID-19 has all but closed the markets.
"We have been looking for a more flexible and scalable solution that would benefit all," Roine says, explaining that integrating computer vision and AI – with the help of the company's world-leading customers – should ensure great success in the future.
Still, being a participant in Health Incubator Helsinki, is it not complicated to "go transatlantic" all the time? – Roine says that since the company entered the US markets at such an early stage, it has had very limited connections in Finland.
"Presently, not being able to travel to the US, we saw that HIH would be a great place for us to get these vital connections."
Due to COVID, the journey with the Incubator has had a slow start, but Roine is happy to report that it is speeding up now. "We are getting more and more opportunities," he says.
Platform for success
In Roine's mind, Finland is a great launching pad for a startup, since the country has world-class universities and research institutes that can be a great strength for startups in the health sector.
"That being said, startups need to start looking outside the Finnish borders for expanding their growth and to secure funding at a very early stage. This is something that can be daunting for some founders, but we have great partnerships that can be utilized for helping the journey," he says, adding that the Ministry for Foreign Affairs of Finland has always been very helpful in supporting his company's mission.

Startup Fast Facts:
Name: VULCAM
Product: VULCAM 2D video technology captures synchronized images of multiple planes of motion in one go, using several existing or off-the-shelf iOS mobile devices.
Scalable product launch: 2019
Team size: 3                     
Target customer/market: Sports Medicine/Physical Therapy/Sports Coaching, starting from the US markets.
Text: Sami J. Anteroinen
Video and photo: VULCAM