MedicubeX is fundraising to produce automated self-measurement stations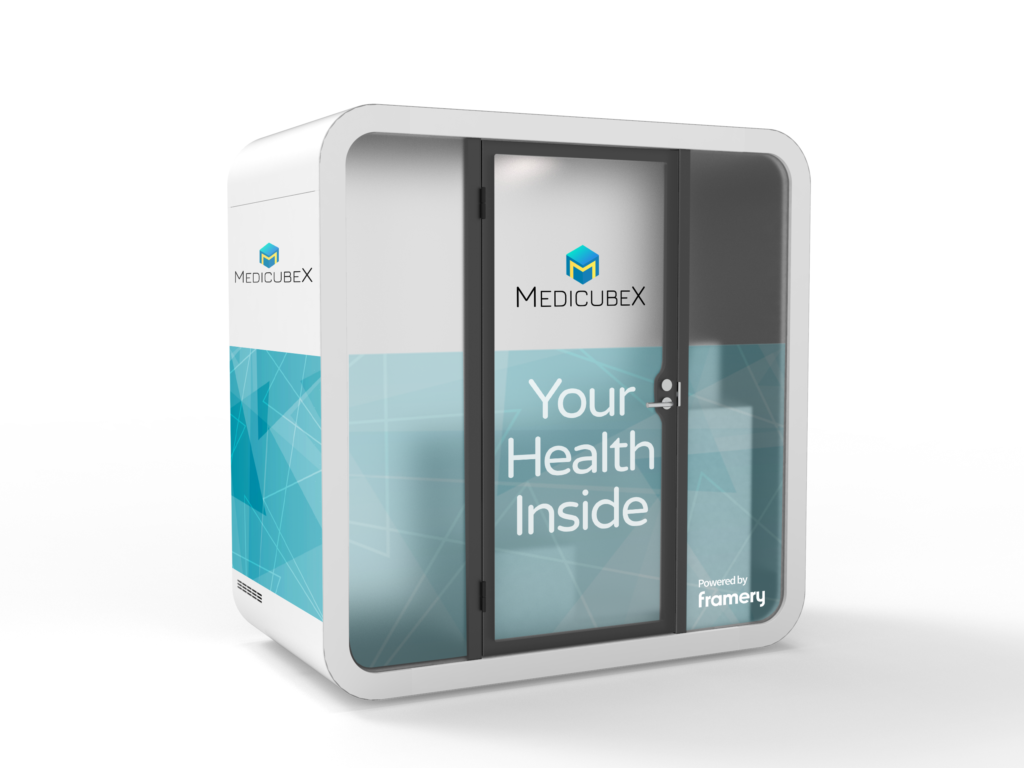 The Finnish healthtech company MedicubeX has developed a self-measurement station automatically and hygienically measuring vital signs for preventive healthcare. Based on AI and sensor guided technology the station collects and analyzes data on the risk factors of cardiovascular diseases and diabetes in just a few minutes. MedicubeX, a Health Incubator Helsinki company, is currently fundraising to start and expand commercial operations in Europe.
The self-measurement station marketed under the name Medicube X™ eHealth Station is built on the platform of Framery known for their soundproof space solutions. Hygienic conditions are ensured with an automated UV-light based disinfection solution from Signify. The station is the only self-disinfecting and thus the safest solution on the market for the user. The station can be used fully autonomously without any assistance or guidance from healthcare personnel. 
For the autonomous measurement of vital signs, the newest medical devices integrated into a single modular platform are used. Everything is operated through a single user interface with a data connection to patient information systems and an option for remote appointments with a doctor.
"The station can autonomously measure blood pressure, heart rate, heart rate variability, oxygen saturation, respiratory rate, body temperature, body composition and arterial stiffness. Heart arrythmias can be detected with an automated analysis. In the future we can add on predictions for other diseases as well, such as skin or lung cancer and Alzheimer's disease," says the CEO and co-founder of MedicubeX, Vili Kostamo M.D.
The Medicube X™ station can help in preventive healthcare because it enables the screening and follow-ups of elevated cardiovascular disease and diabetes risks. The health data collected is automatically entered into patient information systems and can be used to make medical treatment decisions and to support self-care.
"Our goal is to take care of the health of people and prevent expensive non-communicable diseases. According to some studies up to 80–90 per cent of serious cardiovascular diseases could be prevented if the risks were detected early," Kostamo says.
MedicubeX is seeking investors with a valuation of 1.6 million euros
MedicubeX is owned nearly entirely by its founders Vili Kostamo and Heikki Rautajoki. Investors are offered shares with a pre-money valuation of 1.6 million euros. The funding round is organized by Funderbeam.
The goal is to raise up to €540,000 of capital to start customer pilots in Finland and the Netherlands and to start up commercial operations in the Nordic countries and the Baltics. Before the round, continuing until 6 April, went public on 3 March, €200,000 were already raised from private investors.
The company aims to patent a cardiovascular disease risk index. The index is based on multiple measurements predicting disease risks including a novel AGE-measurement from skin.
Preventing diseases in a scalable, cost-effective way
High growth is expected for the highly automated, self-disinfecting self-measurement station as there are no equivalent solutions available in Europe. Ease of use and cost-effectiveness are core competitive advantages.
"From the perspective of disease prevention repeated blood tests and physical examinations are too expensive and complicated. Some people are afraid of needles which raises the barrier of risk analysis even further. The COVID-19 pandemic has made the deficit of healthcare resources worse and the overstrained healthcare systems cannot meet demand. In this new situation the importance of autonomous, preventive healthcare is highlighted," Kostamo believes.
"Healthcare service systems in Europe are facing a turning point. The autonomous self-measurement concept and business model developed by MedicubeX are a brave approach to preventing diseases in a cost-effective way. A European network of eHealth stations and automated data-analytics enable scalable health benefits and great commercial potential," describes the market development Thomas Lundström, Director of consulting company Knowit Insight who invested in the company.
"The state of health and its real time tracking are constantly becoming more important. A person can use the MedicubeX solution to safely make measurements which have so far needed an appointment with a doctor. For example, in the prevention of type 2 diabetes measurements are crucial. The period following COVID-19 will further globally reinforce the growth of the self-measurement market. MedicubeX has the strong makings of a breakthrough," believes Stefan Haglund, a partner of the investment company StartMore.  
MedicubeX estimates the market of autonomous self-measurement to reach approximately €400 million in the EU by 2027.
Further information:
Vili Kostamo M.D., CEO MedicubeX Oy
vili.kostamo@medicube.fi
+358443001617
Jaanika Merilo, Head of PR & Communications, Funderbeam
jaanika.merilo@funderbeam.com
+3725131345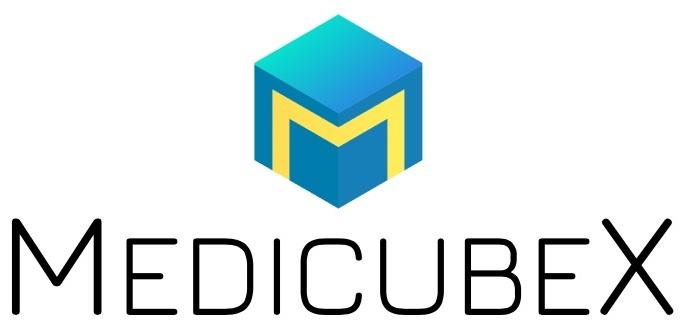 Medicubex Ltd is a Finnish innovation-driven startup company founded in 2020 for the development and sales of smart self-service solutions for healthcare and communities. They aim to provide fast, clinical grade health measurements and cost-effective tools for early detection of diseases with a quick, accessible approach through the MedicubeX eHealth stations.
Funderbeam is a global equity funding and trading platform. They connect a diverse investor network with highly vetted growth companies across international markets and, through The Marketplace, allow private investments to be traded.