Phonolyser is the winner of the MEDICA 2021 Startup Competition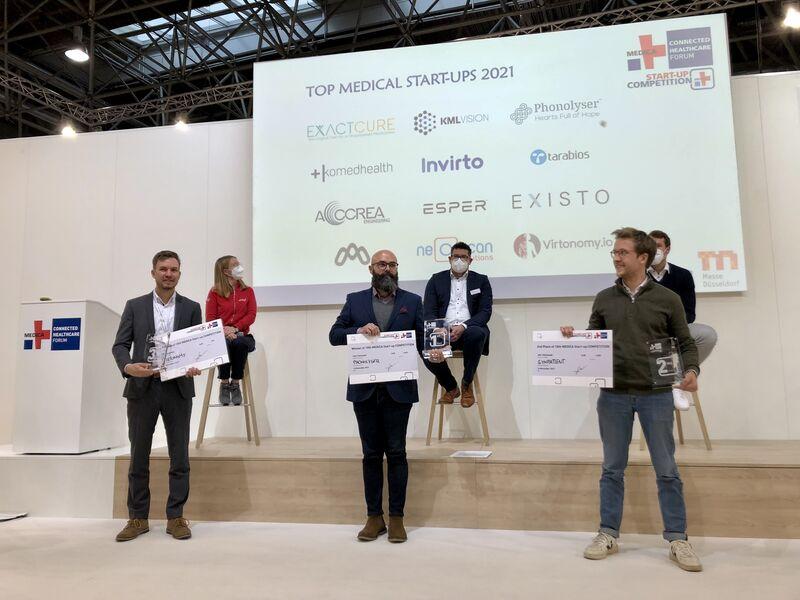 More than 250 startups from all over the world took part in the 10th MEDICA Startup Competition with their solutions in AI in healthcare, health apps and robotics. The main prize in the Medical Startups category went to Health Incubator Helsinki company Phonolyser.
Helsinki-based medical startup Phonolyser has a good reason to celebrate. The company has just won the Medical Startups category of the MEDICA Startup Competition 2021, held in Düsseldorf, Germany, with their smart heart sound analyzer. MEDICA is the world's leading event in the medical sector.
Bahman Doaeian, Chief Business Officer at Phonolyser sees the achievement as a remarkable step in his company's mission of safeguarding infants' health and wellbeing.
"We believe this is just the beginning of our journey. By this achievement, we have shown that there is a huge potential to improve people's lives and save children in a meaningful way. Our partners also know that by helping us, we can achieve this ambitious target together", he says.
Phonolyser is one of the promising health startups selected for the Health Incubator Helsinki program that started in the spring of 2021. The company's solution combines AI, doppler-technology, and sound analysis to identify and diagnose Congenital Heart Disease (CHD) on newborns and children more effectively and faster than ever before.
Huge congratulations to the Phonolyser team!
Read our article on Phonolyser here.
In the photo, the winners of MEDICA Startup Competition 2021. Photo: Przemek Grzywa