Study: Online coaching is a good addition to maternity clinic's offering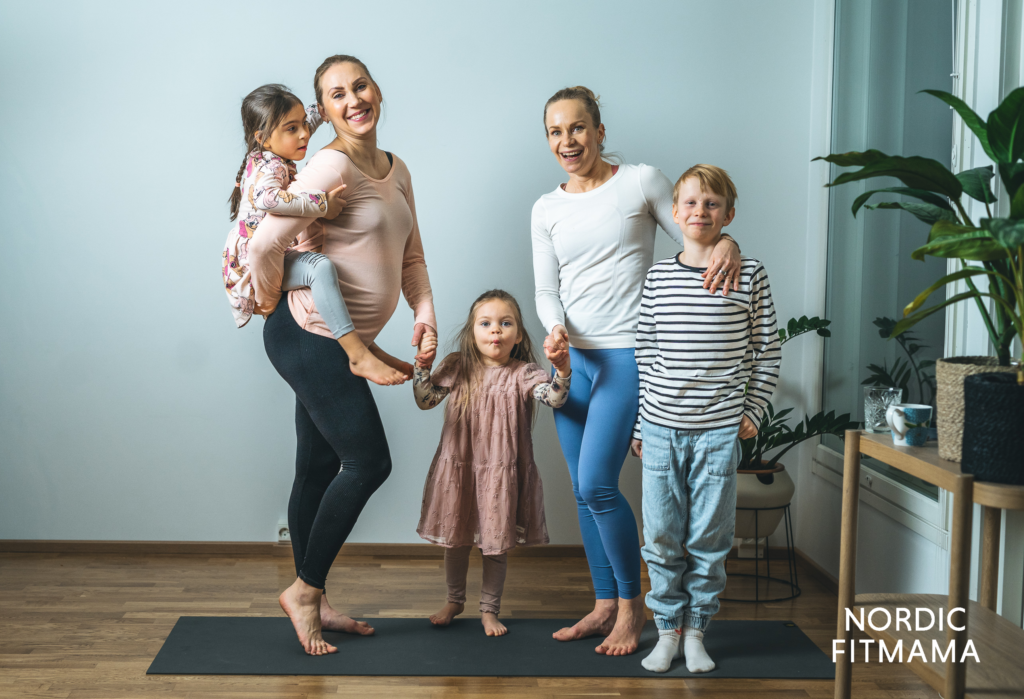 A study conducted by Health Incubator Helsinki company Nordic Fit Mama, Oulu University of Applied Sciences and the Ouluhealth Lab finds online coaching an excellent tool in post-partum rehabilitation. Digital coaching was praised by both participating mothers and nurses.
The study, testing the Nordic Fit Mama online postnatal programme, was carried out at the Kaakkuri Wellness Center in Oulu, Finland, in the autumn of 2021.  Both mothers and nurses saw digital coaching as a well-functioning solution for mothers recovering from pregnancy and childbirth. The Nordic Fit Mama online program focuses on rehabilitation of the core and pelvic floor muscles. It also includes guidance on mental health maintenance and tools to cope in the new life situation.
Easily accessible and cost effective digital coaching can effectively improve the health of new mothers – and reduce healthcare workload
According to the nurses involved in the study, an easily accessible online coaching is a good addition to maternity clinic's offering. They believe it can effectively improve the health and well-being of mothers and families and reduce the workload on nurses at the clinic. The nurses reported that mothers were excited about the new service.
The participating mothers praised the coaching for clear and professional instructions and the ease-of-use of the platform. Nurses said they had also benefited from the training themselves, by getting more information about postnatal rehabilitation. They hoped to receive more coaching in the future.
"It would be great to get more advice, tips and tools like this, to be offered at the clinic to new mothers," says one nurse.
In general, the experiment was considered as a success and a promising opportunity for healthcare.
Experience from helping 20,000 new mothers

Founded in 2017, Nordic Fit Mama has already helped 20,000 mothers to recover safely from childbirth. The feedback from mothers has been almost invariably excellent. Many mothers return to the program after a new pregnancy.
Over the past five years, Nordic Fit Mama has gathered a lot of valuable information about new mothers and their needs and desires. The information is used to develop the service that helps in the delicate and unique phase of new motherhood in the best possible way.
"Studies have shown that digital services have great potential in public healthcare. We would like to see this development to be a little faster so that no mother is left alone with problems for which there is a solution," says Riina Laaksonen, the founder of Nordic Fit Mama.